Article reviewed and approved by Dr. Ibtissama Boukas, physician specializing in family medicine 
You have ants in your hands that bother you. They can appear at night, upon waking, or even at rest. Where do they come from? How to relieve them? And above all, how to avoid them? This article explains 6 possible causes of tingling in the hands, and gives you concrete solutions to treat them.
Definition
What best describes ants in hands?
It is a numbness characterized by a loss of feeling in one (or both) hand. It generally follows the course of a nerve (median nerve, radial nerve or ulnar nerve). Sometimes numbness presents symmetrically in both hands.
Often this numbness is accompanied by feelings of paresthesia, tingling, burning or tingling. Additionally, the fingers of the affected hand may feel clumsy or weak. For example, ants in the right hand can bother you when drinking your coffee in the morning. It is the same for the ants in the left hand if you are left-handed (era).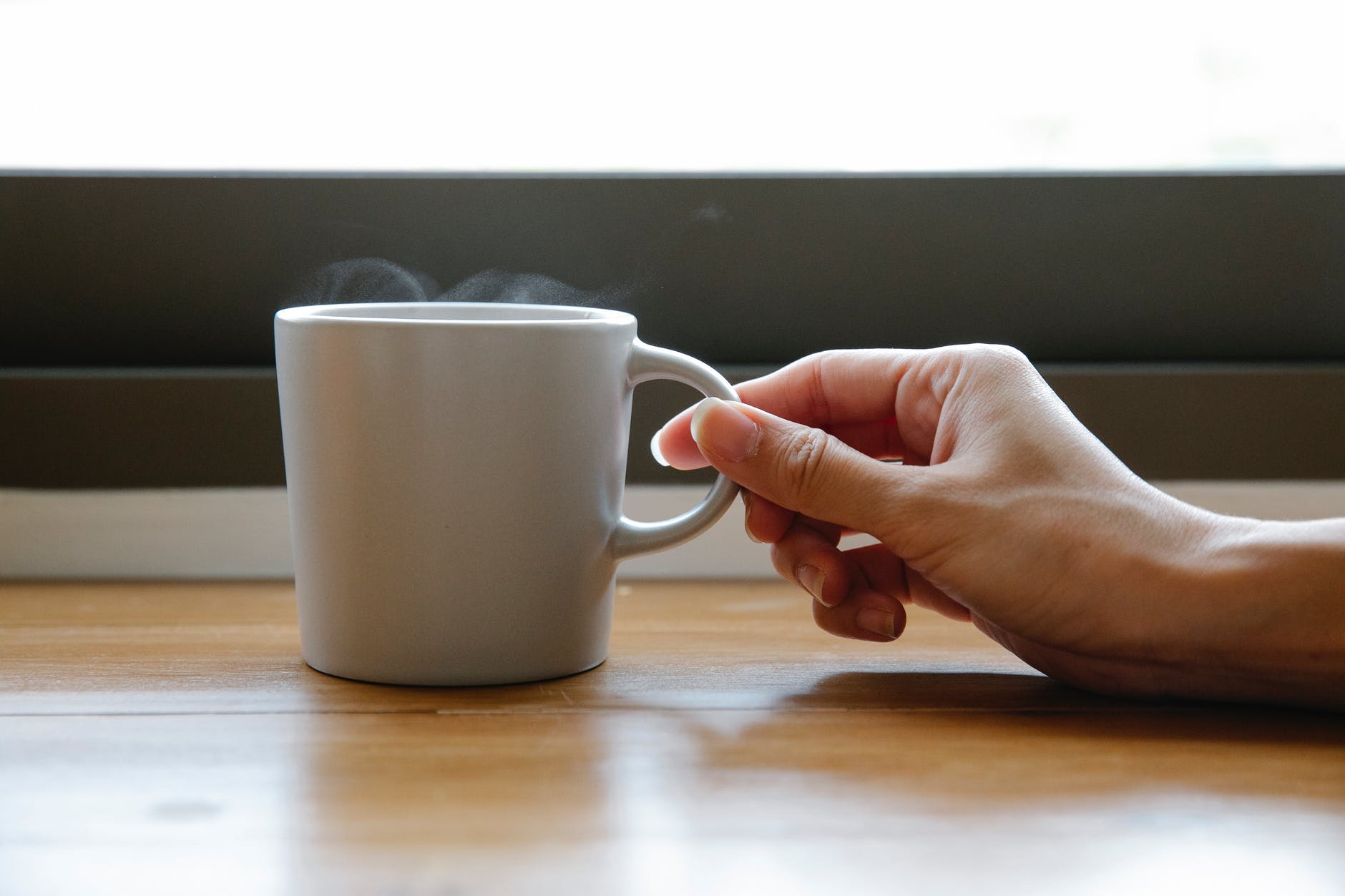 Depending on the cause, these paresthesias can appear in the morning, in front of the computer, or even while holding the phone. Ants in the fingers at night represents another particularly unpleasant situation. Even worse, ants in the fingers of the hand sometimes appear for no reason!
Their duration is also variable, ranging from a few seconds to an almost constant sensation.
Precisely, what are the causes of tingling in the hands? The following section explains 6 potential causes, in the form of categories.
6 Possible Causes of Ants in Hands
The causes of ants in the hands are more complex than one might think. This is because several anatomical structures can indirectly cause these paresthesias.
In addition to physical damage, other elements can cause these symptoms. These sensations can be the consequence of an infection, a drug, or even a state of mind!
We have separated the causes in order to facilitate understanding:
1. Brain damage
Brain damage can be the cause of ants in the hands. This is because the central nervous system sends sensory messages to the extremities (including pain, general sensation, and tingling).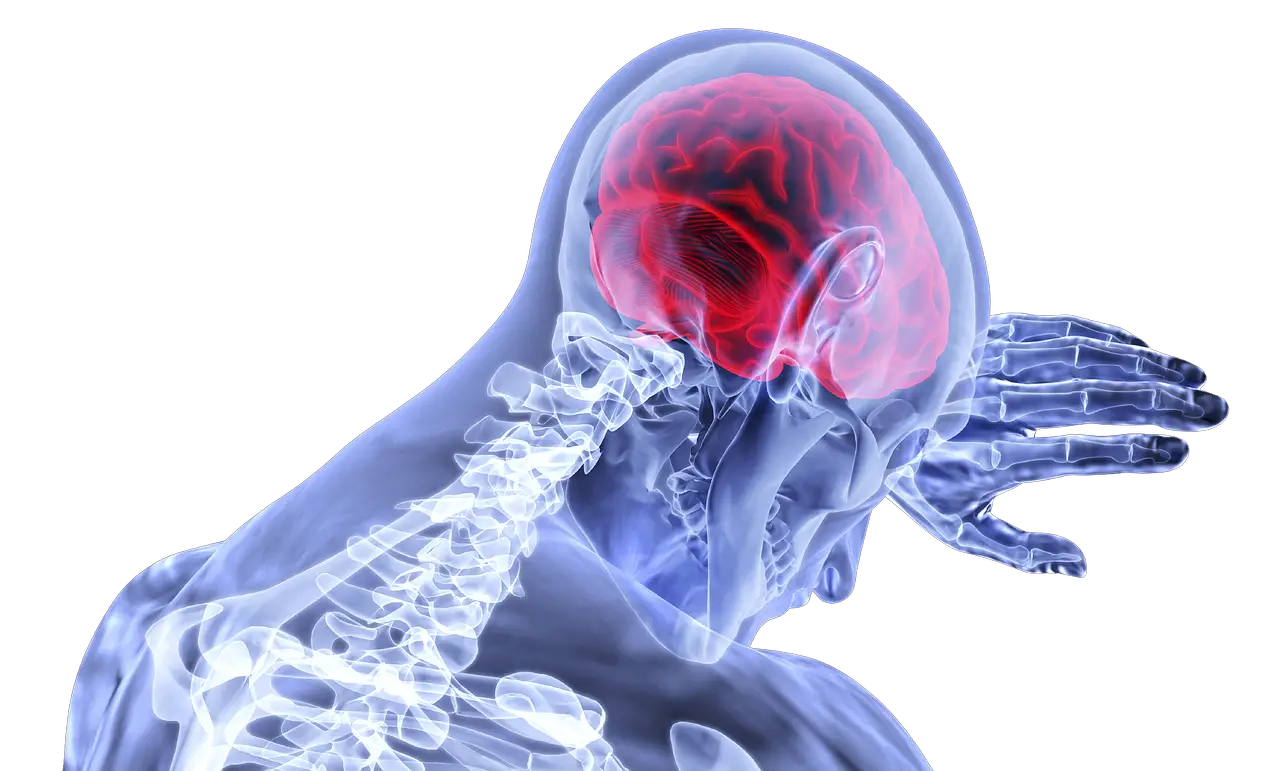 Here are conditions where sufferers sometimes complain of ants in the hands:
Guillain-Baré syndrome

Cerebrovascular accident (CVA)
Most often, these conditions related to the central nervous system will already be known to the patient. If this is not the case, you should know that they are often accompanied by symptoms constituting medical emergencies such as:
Paresthesias in other areas of the body

Paralysis

Speech disorders

Incontinence
2. Cervical involvement
La cervical spine is composed of 7 vertebrae superimposed. On each side there are spinal nerves which descend along the upper limbs to provide sensation and force.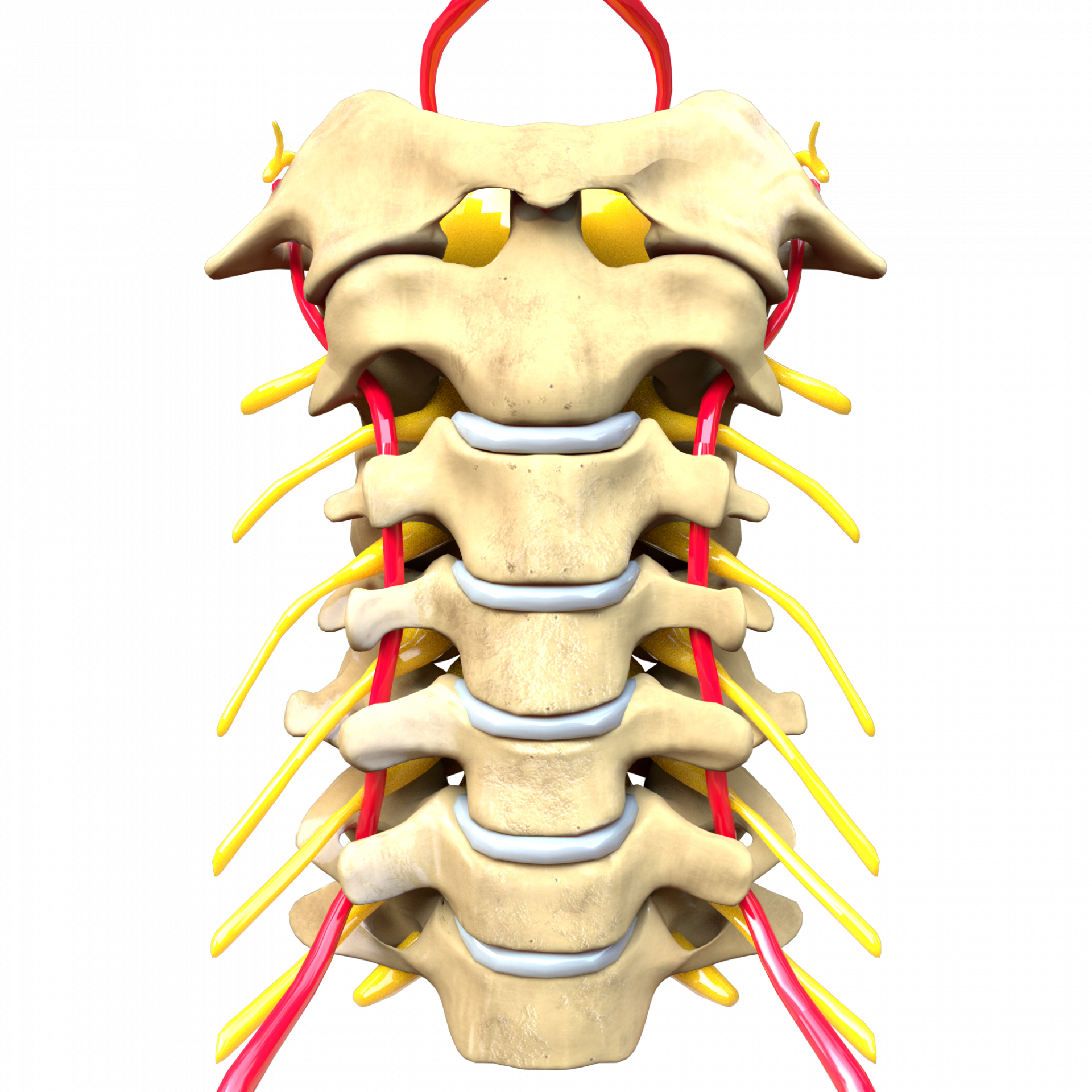 If one of the nerve roots is irritated, suboptimal electrical conduction can result down to the fingers. The nerves often affected are the median, radial or ulnar nerve).
It is to this extent that ants in the hands can be felt when suffering from:
3. Traumatic injury and overuse
It is not only referred damage that characterizes ants in the hands. Sometimes, a traumatic local attack can also cause these paresthesias. This is the case, for example, of frostbite that affect nerve endings.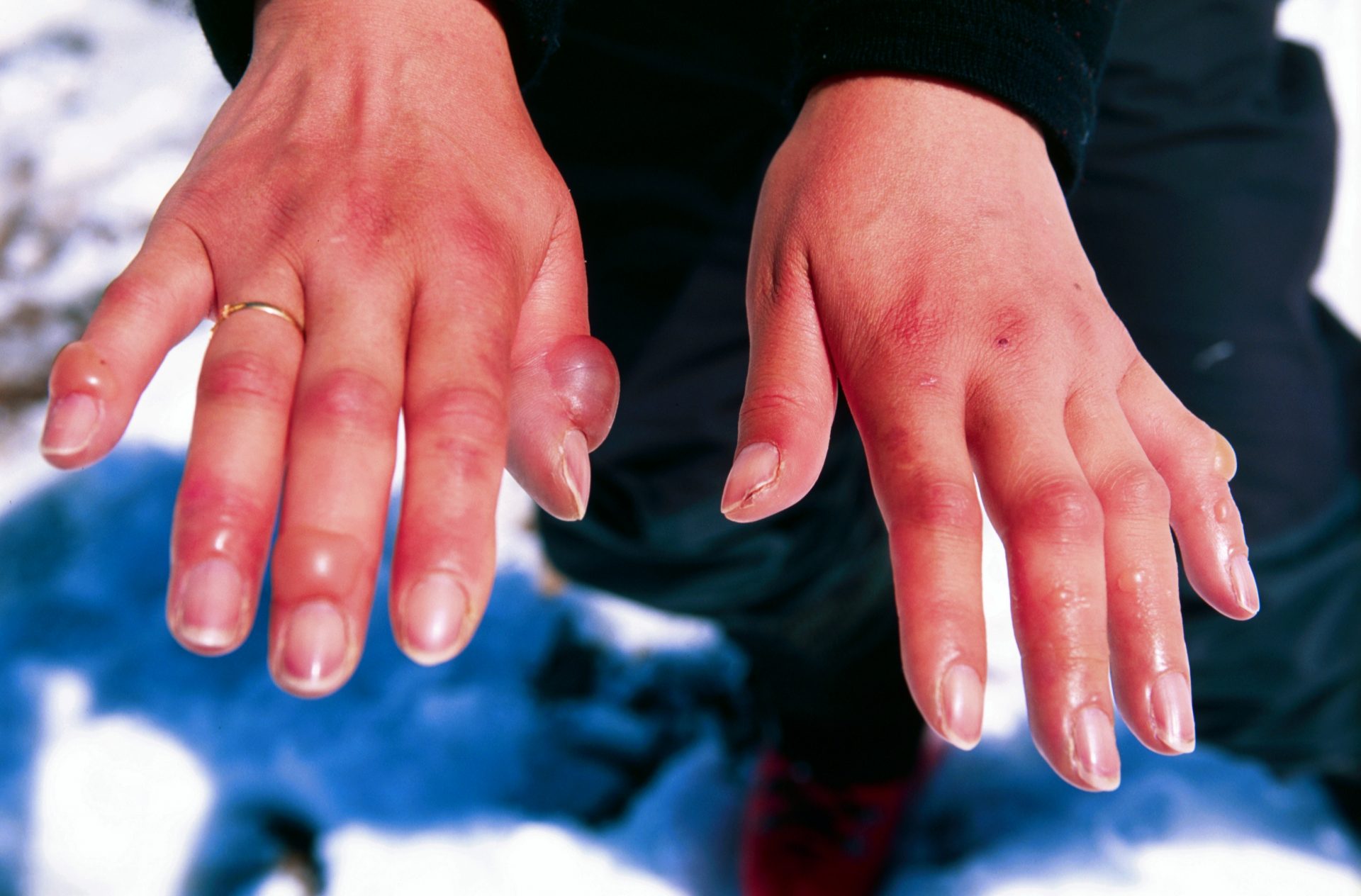 Also, the nerves that originate from the vertebral column give way to peripheral nerves. These nerves, when irritated at the elbow or wrist, can cause ants in the hands. This is the case of the famous carpal tunnel, and its (lesser known) counterpart the ulnar canal.
The conditions associated with these impairments are carpal tunnel syndrome, and ulnar tunnel syndrome.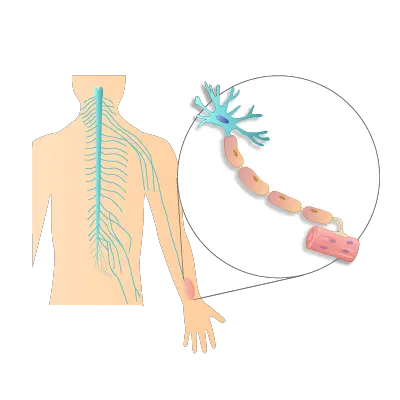 Finally, any operation involving an incision can damage superficial nerves and cause ants in the hands. Often this sensation is temporary and heals over time.
Thus, the traumatic and overuse causes causing ants in the hands are:
frostbite

After an operation

Insect bite (Lyme disease)

Carpal tunnel syndrome

(compression of the median nerve at the wrist)

Ulnar canal syndrome

(compression of the ulnar nerve at the wrist)

Epicondylitis
Focus on carpal tunnel syndrome
Carpal tunnel syndrome deserves special attention because it is a common cause of ants in the hands. This is even more true if you have manual or computer work.
In addition to unsuitable postures, carpal tunnel syndrome occurs in the presence of hormonal dysfunction (diabetes, menopause, etc.), or if there are deformities or joint diseases in the wrist.
This condition is manifested by compression of the median nerve at the wrist. As this nerve provides sensation in the hand (like the thumb, index, middle and part of the ring finger), carpal tunnel syndrome can cause numbness in the first fingers.
In addition to tingling in the fingers, carpal tunnel syndrome can also be responsible for weakness, loss of coordination and fine dexterity, or pain in the wrist and forearm region.
4. Chronic conditions
Some chronic conditions can affect the nervous system and circulation. For instance, alcoholism disrupts the connections between neurons, causing possible paresthesias.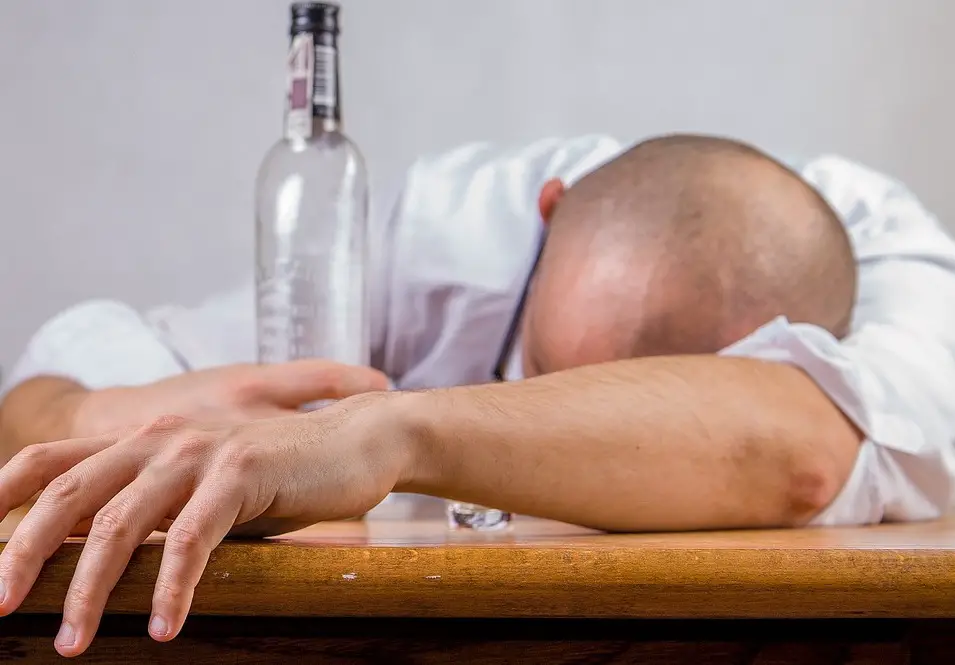 Nerve damage is also a common complication of diabetes, and is referred to as "diabetic neuropathy". A consequence is often tingling in the hands.
Other chronic conditions can cause ants in the hands:
Raynauld syndrome

Hypothyroidism

vasculitis

Lupus
5. Infectious conditions
To add to the complexity of the diagnosis, you should know that an infection can also cause tingling in the hands.
Here is a list of infections that sometimes cause paresthesia:
6. Others
It is not only an anatomical impairment that can cause ants in the hands.
Often, medications or deficiencies can cause these reactions. It is the same for stressful events which sometimes somatize in the form of paresthesias.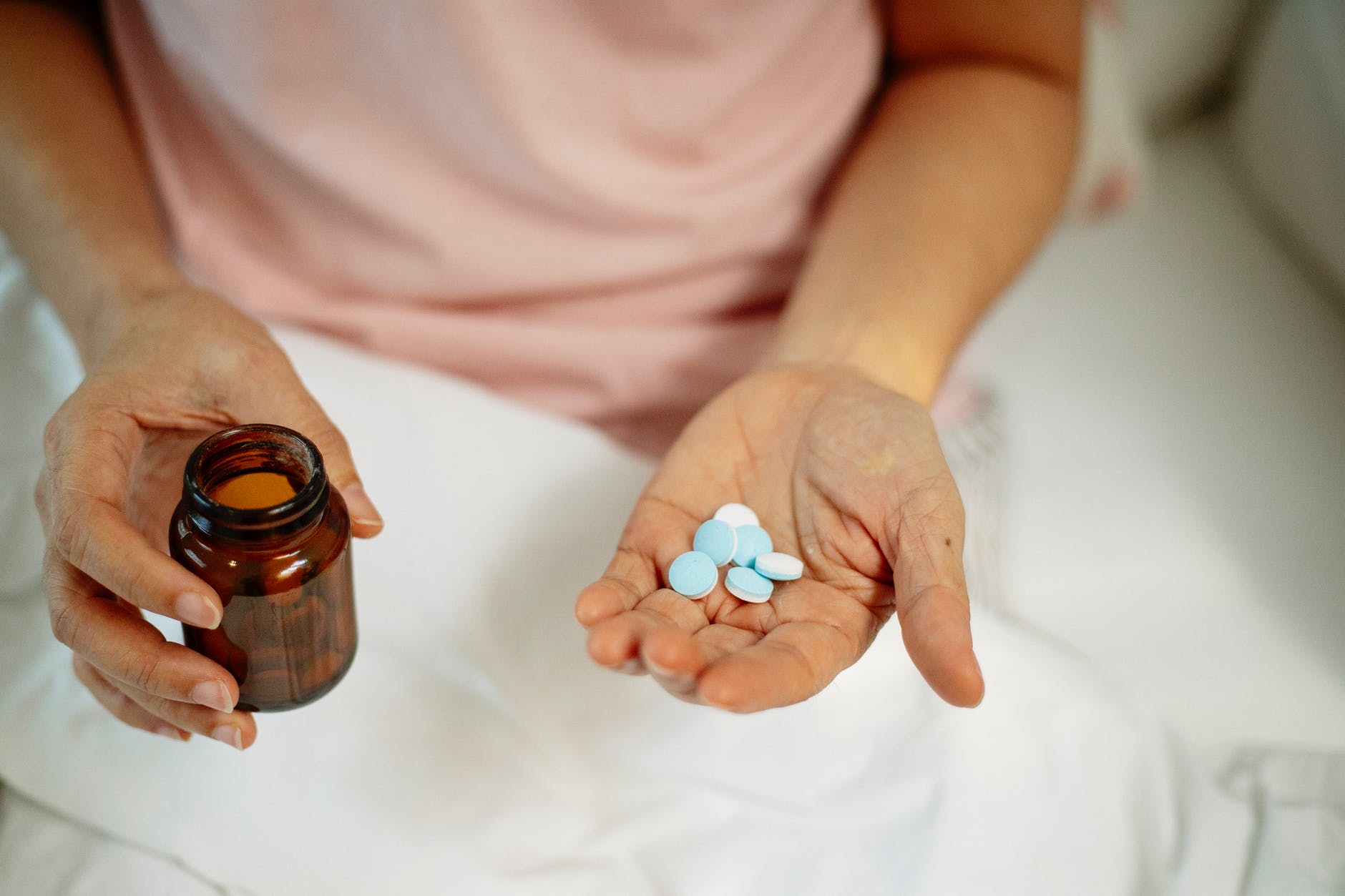 Here is a series of conditions or situations that could be responsible for tingling in the hands:
Stress and anxiety attack

Side effects of certain medications (antiepileptics, antibiotics, high blood pressure medications, etc.)

During chemotherapy

Vitamin B12 deficiency (vegetarian diet and veganism)

Deficiency in calcium, sodium, potassium

Pregnancy and postpartum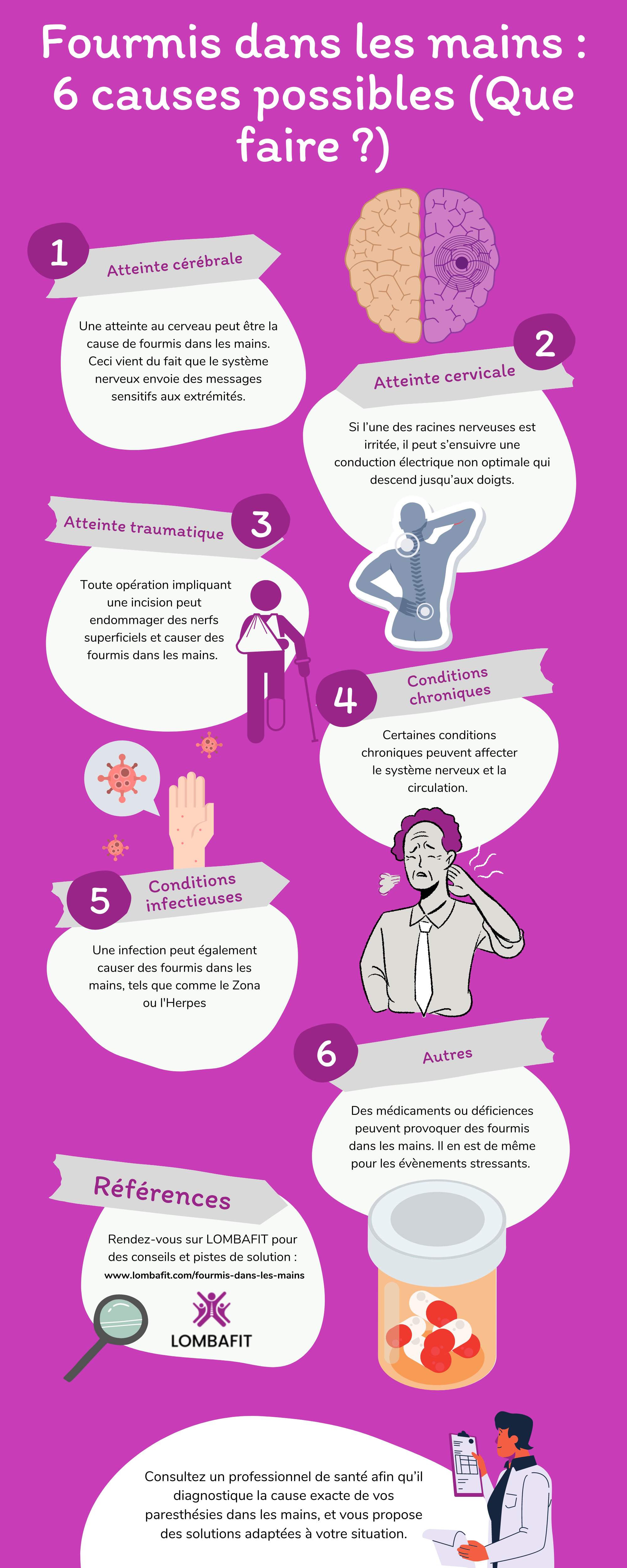 Clarification of diagnosis
The first thing to do in order to be able to relieve ants in the hands is to first identify the cause.
Obviously !
Indeed, by providing treatment without knowing where the paresthesias come from, we can "miss the mark", or even worse, make the symptoms worse.
For example, doing massages or hand mobilizations will not help if the ants are caused by diabetes (diabetic neuropathy) or a condition like multiple sclerosis .
Note, however, that it is not always easy to make a diagnosis that clearly explains the tingling in the hands. This comes mainly from the many causes and factors that can influence these paresthesias.
Thus, a health professional will begin with an exhaustive questionnaire and a clinical examination to better identify the symptoms. This includes:
a review of the associated conditions

a review of injury history

questions about symptoms (frequency, intensity, duration, times of day, etc.)

the repercussions on daily life and function (work, sports, etc.)

questions about stress and anxiety
If cervical involvement is suspected, a clinical examination will be performed, including neck movements.
Tests and clinical examination
Here is a test that can reproduce ants in the fingers if the origin of the symptoms comes from the cervical region: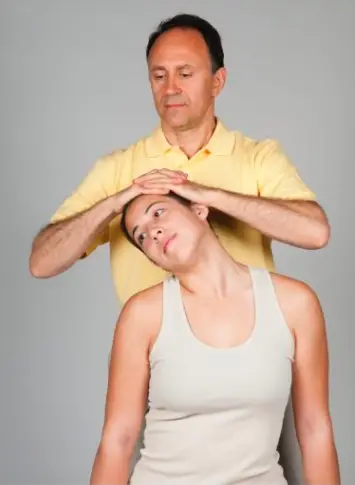 In addition, if it is considered to be irritation of a nerve root, myotome tests will be carried out to identify the origin of the radiculopathy at the level of the cervical spine. The following are examples of tests performed during the clinical examination: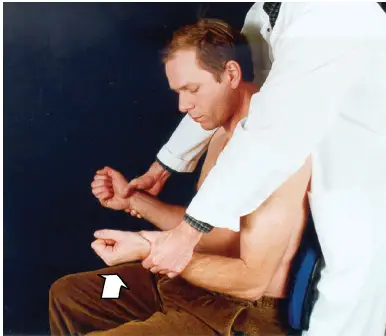 If a peripheral nerve is thought to be causing the tingling in the hands, nerve mobility tests will be done to identify the problematic nerve (median, radial or ulnar nerve compression). Here are tests often performed in the clinic: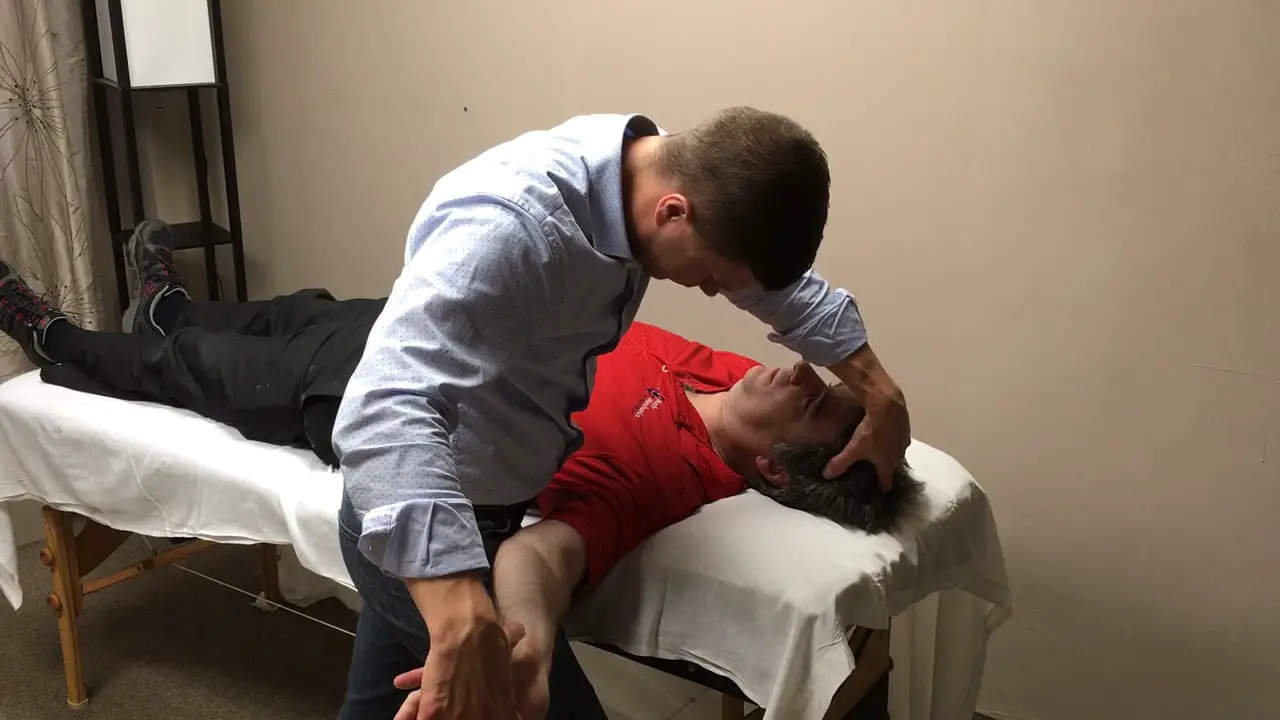 For people who have ants in the fingers after using the computer, we want to exclude compression of the median nerve typically irritated in the presence of carpal tunnel. Here is a test that often reproduces the symptoms:
Finally, a blood test and examinations ofmedical imaging will also clarify the diagnosis. Often, MRI is more accurate than X-rays and CT scans because it can look at soft tissues (like muscles, peripheral nerves, ligaments, etc.).
An electromyogram (EMG) can observe nerve conduction in the upper limbs, and determine if a particular nerve is responsible for the ants in the hands.
A Doppler (or angiogram) makes it possible to observe the blood circulation, and makes it possible to determine if the tingling in the hands would be due to a circulatory disorder.
Treatment and prevention
As mentioned previously, an accurate diagnosis will provide appropriate and effective treatment.
On the other hand, since the diagnosis is not always easy to issue, it is possible that the doctor will go there by trial and error to determine if a particular change relieves the ants in the hands.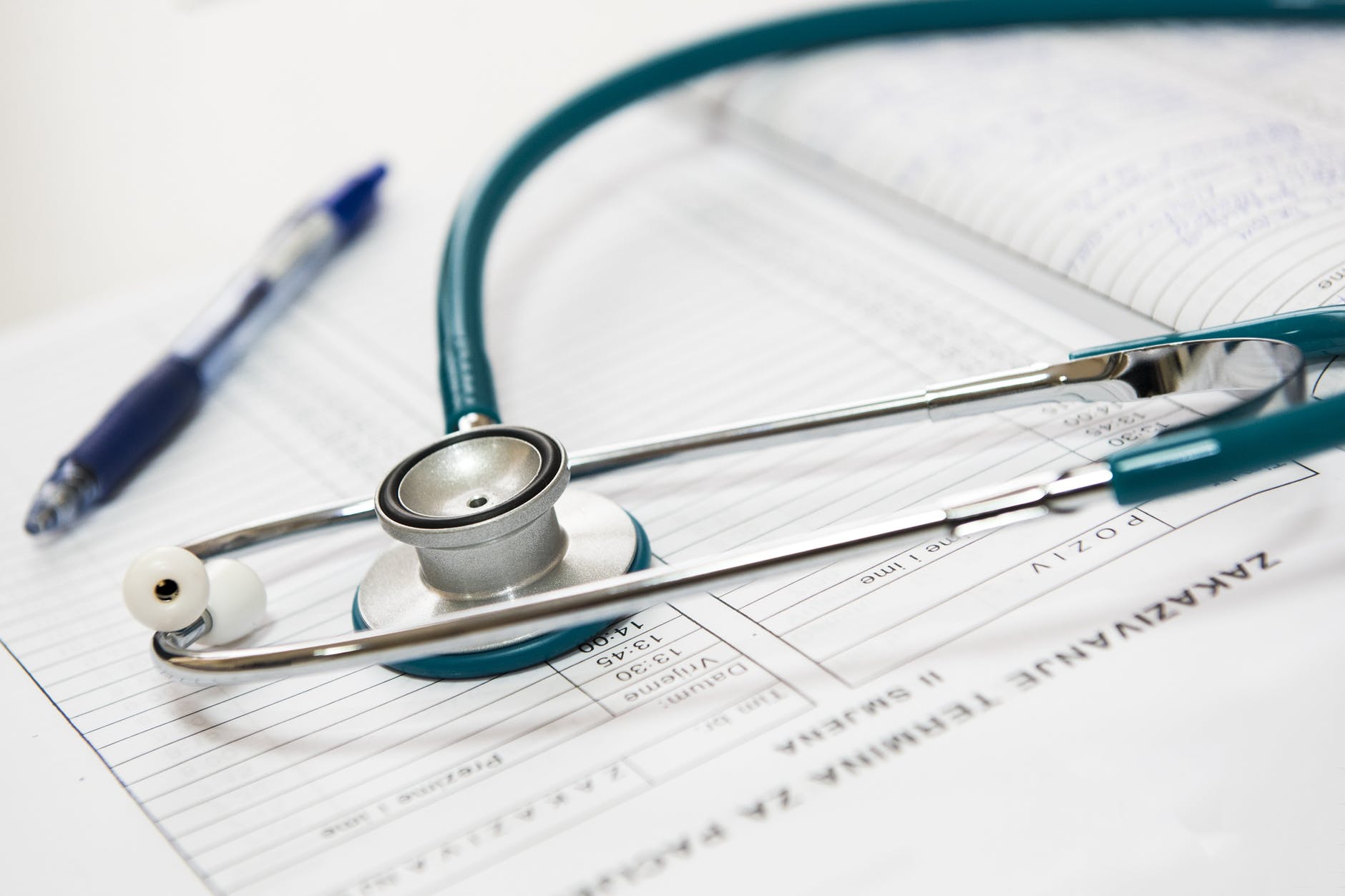 For example, if the tingling is thought to be due to a vitamin B12 deficiency, an intake to normalize the B12 level could be attempted over a few weeks. If a positive change is observed in this medical prescription, it means that the diagnosis was correct.
If it is believed that the cause is mechanical, we can do an appropriate treatment in physiotherapy (physiotherapy) or osteopathy and generally observe favorable results.
How to relieve and avoid tingling in the hands?
Treatment may therefore include (depending on the diagnosis):
Medication (like Lyrica), or revision of the medication already prescribed
heat and ice to calm potential inflammation (in the form of pockets, or baths)

Vertebral mobilizations

Nerve mobilizations

median, radial or ulnar nerve

Electrotherapy

Dietary supplements (such as vitamin B12)

Meditation, exercises of breathing et anti-stress accessories (if stress is involved)

Sports adaptation (e.g. the handlebars on a bicycle)

Homeopathy (a form of alternative medicine mostly based on empiricism)

Alternative medicine (cupping, acupuncture, etc.)

Infiltrations

Workstation adaptation and posture modification
neck pain accessories (if the cervical region is responsible for the symptoms)
Parmi les accessoires recommandés, on compte les suivants. Il faut toutefois noter que ces produits ne traiteront pas forcément la cause du problème, bien qu'ils puissent soulager les symptômes et améliorer la sensation de bien-être :
Acupressure Kit Acupressure Mat Cushion - Massage Ball + Pillow + Bag Relieve Back and Neck Pain Muscle Relaxation Acupuncture Post Sport Recovery Anti Stress
【Multifunctional Physiotherapy】The acupressure kit set includes an acupressure mat and pillow, and 2 massage balls. You can use the acupressure set in different ways and on different parts of the body, such as lower back pain, insomnia, chronic stress, fatigue, tension, circulatory disorders, etc.
【Safe and Premium Material】The acupressure mat massager, cushion cover and storage bag are made of 100% cotton, the inside is 21D high-density eco-friendly sponge. The massage nail is made of non-toxic ABS plastic. 100% natural without side effects, hypoallergenic.
【Natural Ancient Indian Healing】 The acupressure mat has 230 massage nails, 6210 massage points, the pillow has 73 massage nails, 1971 massage points. Your weight is evenly distributed into thousands of small pieces to stimulate countless acupuncture points. Ideal for relaxation and promoting circulation. The size of the acupressure mat is 68*42cm, the size of the massage pillow is 37 x 15 x 10cm.
On Sale
RENPHO Cervical Shiatsu Massager, Cervical Back Neck and Shoulder Massager with Heat, Deep Tissue 3D Kneading Massage Pillow
【Professional Shiatsu Massage】- The RENPHO neck massager gives you the benefits of a professional shiatsu massage at home, saving you time and money. Its ergonomic U-shape design and 8 deep kneading nodes simulate human fingers to create a super comfortable deep shiatsu massage. This shiatsu massager use on neck, shoulders, back, legs, thighs, calves and feet
【Heating】- This neck massager includes heat functions. Heat functions can be turned on or off independently
【Multiple Intensities & Directions】- This neck massager will ensure you don't have to worry about a sudden change in direction when you find the sweet spot. It will keep a kneading shiatsu massage in one direction until you want to change it. Combine this with 3 speed levels and your pulling strength to surely find the right intensity
On Sale
Six Wheel Cervical Massager,Two Massage Point Neck Massager,Compression Neck Massager Deeply Massages The Neck For Pain Relief, Ideal For Home Office
ERGONOMIC DESIGN: The graceful curves of this manual neck massager roller are the perfect combination of form and function. Different from other massage therapy tools, the neck massager looks more cute and humanized,
RELIEVES MUSCLE STIFFNESS AND Aches: The 6 wheel neck massager is the perfect muscle massager tool for relieving spasms (knots) or trigger point muscles. By applying pressure to the affected muscle patch, blood circulation is stimulated bringing in more oxygen and nutrients for faster muscle relief and recovery.
Less Effort: This portable massager has a longer handle and uses the principle of leverage, which is more comfortable and less labor intensive. Compared to direct massage with the hands, less than 1/4 of the force is needed. Enjoy relaxation without feeling tired at the same time. When you squeeze the handle, the strength of the force is controllable.
ALDOM Muscle Massage Gun Massage Device Deep Muscle Massager with 30 Adjustable Levels 6 Massage Heads and LCD Display Relieve Aches and Stiffness
30 LEVELS Massage Gun:ALDOM massage gun Choose the speed and massage heads that best suit your needs can quickly eliminate lactic acid produced after exercise, and for everyday relieve muscle pain, back and neck aches and stiffness, greatly reducing the time muscle recovery.
Long Battery Life: Equipped with high quality battery, the muscle massager can keep working about 6-8 hours after charging, while the cooling system can effectively remove excess heat, if the battery is low, there will be a red prompt.
Less than 45 dB Ultra Low Noise: ALDOM muscle massager gun which features high performance and low noise. features advanced technology and high-torque non-brushed electric motor, Featuring the high-precision mold which tightly connects the machine head and the body, The high-torque motor rotates 1800-4800 times per minute and achieves your tissue to loosen the fascia (connective tissue)
TAKRINK Shiatsu Massage Cushion Back Massager with Heated 8 Nodes 3 Adjustable Speeds with Remote Control Deep Tissue Kneading for Neck Back and Shoulders Gift Parents Female Christmas Valentine's Day…
【Deep Shiatsu Massage】The TAKRINK shiatsu massage cushion contains 8 deep kneading massage nodes that simulate the massage style of a professional masseuse, providing deep tissue massage. Let the massage cushion help relieve sore and tense muscles in your neck, shoulders and back, giving you an unforgettable full body massage.
【Remote Control Back Massager】Unlike other shiatsu massager pillow with built-in control buttons, this remote control shiatsu massager pillow doesn't require you to turn around and click buttons. You can adjust the program with the remote control while massaging, which ensures a more comfortable massage experience.
【Heating Function】The TAKRINK massage cushion can be heated up to 45°, promoting blood circulation and doubling the comfort of the massage experience. When you don't want to heat it, you can turn off the effect by clicking the heating button. With the addition of heating function, shiatsu neck massager doubles the massage effect and is a great choice to relax your muscles.
On Sale
Neck Hammock with Foldable Stand, Portable Neck Hammock with Compact Assembly for Rest and Relaxation, Relieve Neck/Head/Shoulder Muscles and Fatigue
【EXCELLENT WORKMANSHIP】: This neck hammock equips with an adjustable strap, a cotton cushion, two strong built-in springs and a sturdy foldable stand with the non-slip feet, all of which ensure you have a long time. very pleasant relaxation
【NECK RELIEF】: This neck hammock helps keep your head in a natural position to relax your muscles. Just 15 minutes a day, you will be able to see the difference. Also help you improve bad posture, stiffness and torticollis. Perfect for office workers, students, athletes, drivers, seniors, etc.
【PORTABLE AND CONVENIENT】: This device differs from other hammock necks by its folding and removable support. Thanks to its innovative design and a free bag, you can take it everywhere and find a pleasant place to relax. No need to tie it to the doorknob, and the stand holds up after folding down
On Sale
Massage Roller, Qveetry 6in1 Foam Roller with Muscle Roller Stick, Massage Balls, Resistance Bands, Massage Roller for Deep Muscle Tissue Massage for Gym and Yoga
【6 in 1 Massager Kit】The muscle roller set includes 1*foam roller, 1*massage roller stick, 1*massage ball, 1*resistance band, 1*figure-of-8 exercise band and 1 storage bag. You will treat yourself to a full body massage – from the neck to the feet. 12 months warranty, so please don't hesitate to contact us if you have any questions, we will do our best to satisfy our customers.
【Effective Tension Relief】Use this foam roller set before workout to stretch muscles and prevent muscle injury. You can also activate muscles to enhance exercise effects during exercise. It is also suitable for stretching and balance exercises. Use for 20-30 minutes daily to relieve tight, stiff muscles and relieve tension.
【Excellent Elasticity and Durability】The muscle roller set is made of eco-friendly EVA material which has excellent durability, water resistance and elasticity, and is not easily deformed. The foam roller with protrusions is gentle on the body and gives an acupressure feeling. No smell, no harm to the body, no sweat. You can wash it directly with water.
On Sale
Compex Mixte Sp 4.0 Electrostimulator, Black, One Size EU
Muscle stimulator offering 30 programs: 10 physical preparation programs, 8 pain relief programs, 5 recovery programs, 2 rehabilitation programs and 5 fitness programs.
The partner of your sports preparation, allowing you to prevent injuries, recover better but also relieve your pain.
4 independent channels allowing you to work 2 muscle groups simultaneously.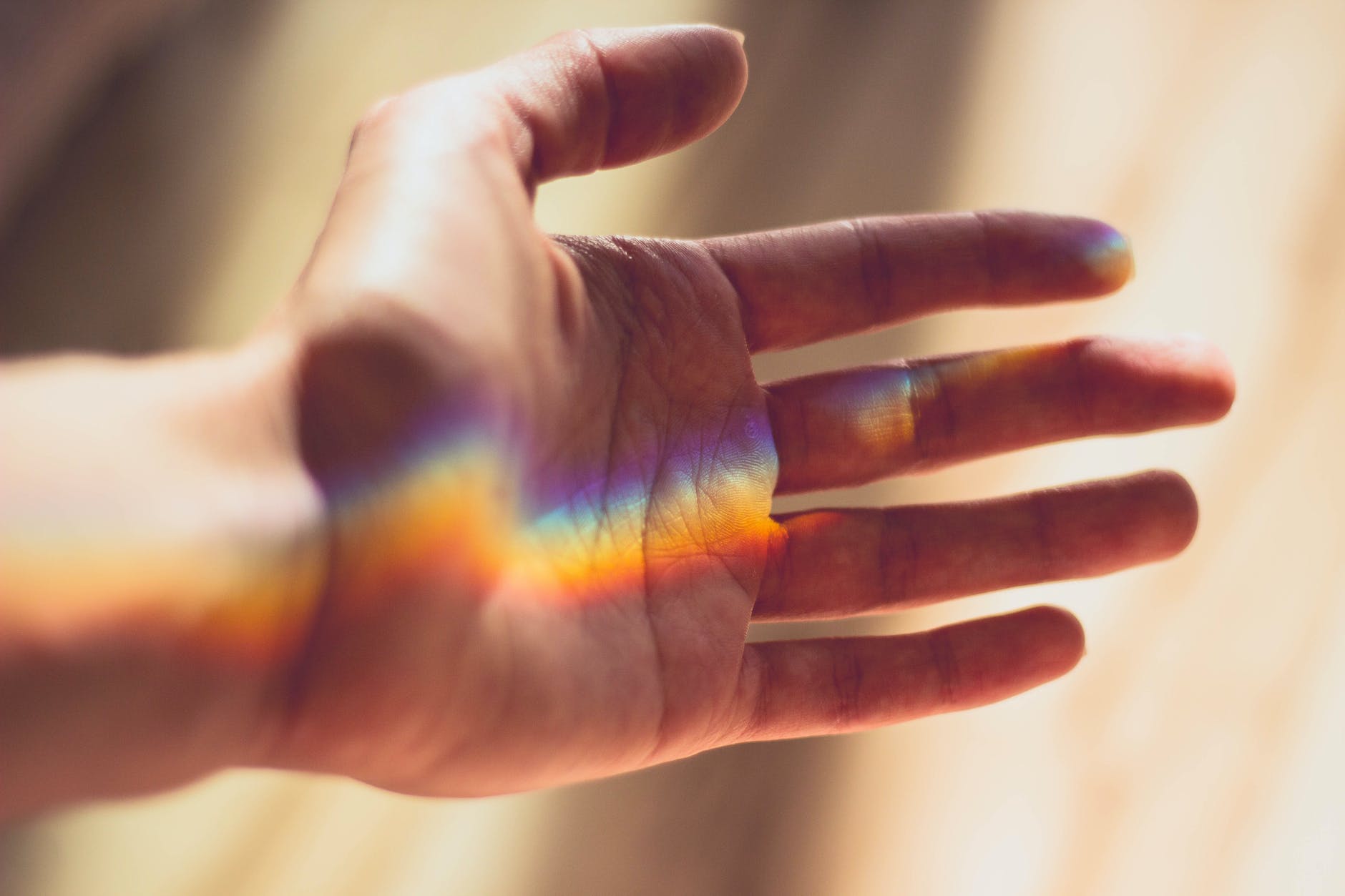 Again, the choice of treatment will depend on each patient and their condition. It is essential that a health professional makes a diagnosis beforehand.
What about natural remedies?
Although they are not supported by solid scientific evidence, several natural products et remèdes de grand-mère sont utilisés pour traiter diverses maux corporels, notamment pour leur pouvoir anti-inflammatoire.
Here is a non-exhaustive list of plants and essential oils that are effective in controlling pain and inflammation:
Turmeric : Thanks to its antioxidant and anti-inflammatory powers very powerful, turmeric is one of the most used plants in a culinary and therapeutic context. The composition of turmeric is essentially made of essential oils, vitamins (B1, B2, B6, C, E, K) and trace elements. But it is to its composition rich in curcumin and curcuminoids that we owe them and calm skin of this spice.
Ginger : In addition to the special flavor it brings to the kitchen and its aphrodisiac properties, ginger is a root well known for its anti-inflammatory powers. THE gingerol gives it its anti-inflammatory action. It is an active component acting on the inflammatory pain related to chronic joint inflammatory diseases, including rheumatoid arthritis, lupus, rheumatic diseases, etc. It has been proven that this active element is also effective in acting on the inflammation linked to arthritis and sciatica. Ginger also has other benefits thanks to its high potassium content and its richness in trace elements (calcium, magnesium, phosphorus, sodium) and vitamins (provitamin and vitamin B9).
Omega-3s : Omega-3 are polyunsaturated fatty acids that play a very important role in the functioning of our body. They are provided by food in three natural forms: docosahexaenoic acid (DHA), alpha linolenic acid (ALA) and eicosapentaenoic acid (EPA). Beyond their action on the brain and the cardiovascular system, omega-3s prove very effective against inflammation. Indeed, they have the ability to act on the inflammatory mechanisms in osteoarthritis by slowing down cartilage destruction, thus they reduce the intensity of osteoarthritis pain. Sciatica, being most often linked to an inflammation secondary to a herniated disc, it can also respond to omega-3 provided it is consumed regularly. 
Lemon eucalyptus: Eucalyptus is a plant most often used in the form of herbal tea or essential oil. She would have anti-inflammatory effects which give it the ability to act on the bone and joint pain in general and the pain of sciatica in particular.
On Sale
wintergreen : Wintergreen is a shrub from which a very interesting essential oil is extracted. It is one of the most used essential oils in aromatherapy. This oil extracted from the shrub bearing the same name, is used in massage to relieve sciatica and act like a analgesic. Indeed, it provides a heating effect thanks to its ability toactivate blood circulation locally.
Conclusion
Ants in the hands is a condition that can cause concern, especially when it limits daily activities or sleep.
There are many potential causes of paresthesias, and treatment must at all costs be based on a complete and accurate diagnosis.
Once the cause is identified, it is much easier to find solutions to this problem. A qualified healthcare professional will be able to guide you through this process.
Good recovery !