Article reviewed and approved by Dr. Ibtissama Boukas, physician specializing in family medicine
Your doctor has finally referred you for an MRI to clarify your lower back pain. In the report ofmedical imaging, mention is made of L5-S1 degenerative disc disease. It can also be at the cervical level, L4-L5, or even associated with interapophyseal osteoarthritis.
Is that bad ? Can we treat it? Can you work with L5-S1 degenerative disc disease? And above all, what exactly is degenerative disc disease? We often hear about the herniated disc or disc protrusion, but what is the difference?
In the following article, we cover everything you need to know about L5-S1 degenerative disc disease, with an emphasis on simple, practical concepts. You will leave with a better understanding of your condition, as well as tools to help you deal with your back problem.
Definition of degenerative disc disease
It is impossible to explain L5-S1 degenerative disc disease to you without giving you a short anatomy lesson. As this diagnosis is related to intervertebral discs, let's start by identifying the main structures that are part of the spine: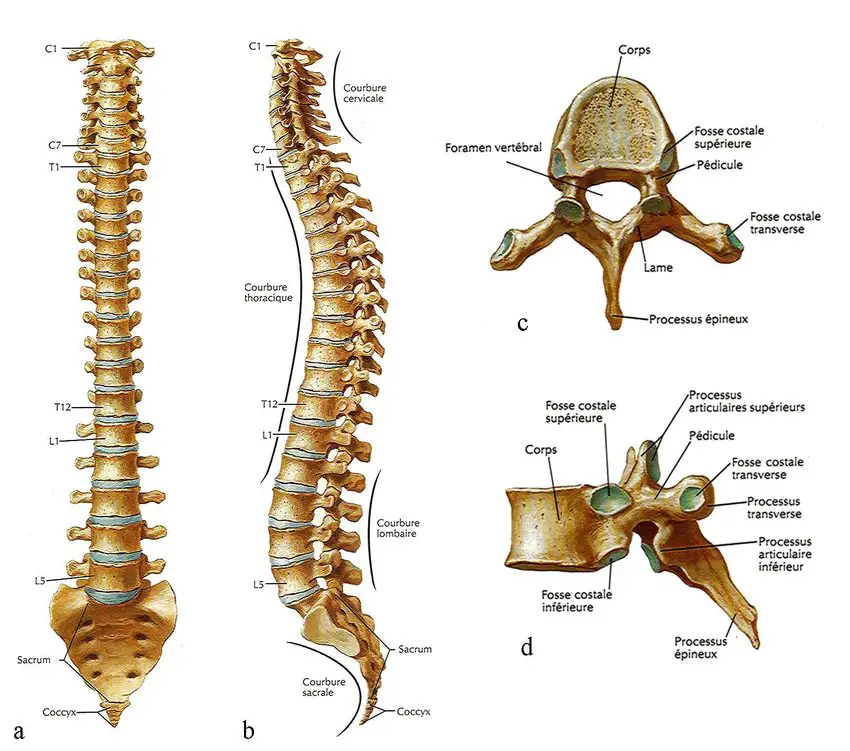 The spine (or vertebral column) is made up of vertebrae superimposed. In the lumbar region (lower back), there are 5 vertebrae called L1, L2, L3, L4, and L5. Note that the spine ends with the sacrum, this triangular bone also composed of 5 welded vertebrae (S1, S2, S3, S4 and S5).
Between each vertebrate, there is a intervertebral disc. For example, the L4-L5 disc is the disc located between the L4 and L5 vertebrae. The L5-S1 disc, on the other hand, is located between the last lumbar vertebra (L5) and the first sacral vertebra (S1).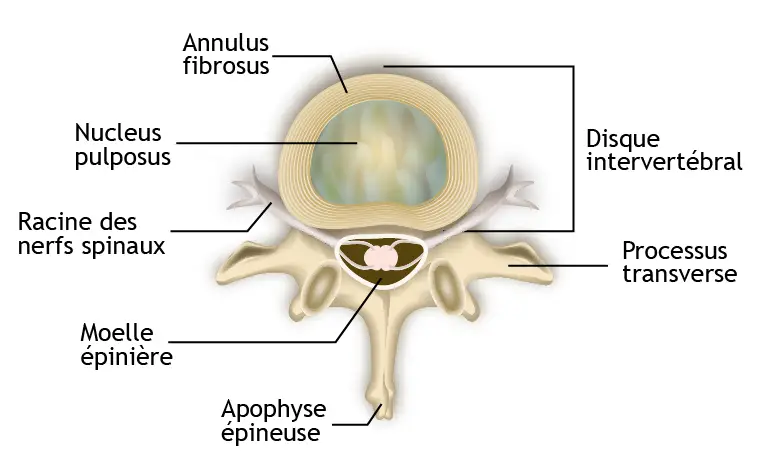 In summary, the intervertebral discs are structures located between 2 superimposed vertebrae. When we study the composition of these discs, we see that they look like pads. More specifically, they are composed of a gelatinous nucleus (Nucleus pulposus in the diagram) in the central region, surrounded by a fibrous ring (Annulus fibrosus).
But what are the intervertebral discs for? Their roles include:
Role of intervertebral discs:
The separation of the vertebrae from the spine

Shock absorption during movements involving impact (walking, running, jumping, etc.)

The distribution of pressures thanks to the gelatinous core

Mobility between the vertebrae
What happens in the presence of L5-S1 degenerative disc disease? Progressive lesions are observed in the L5 and S1 intervertebral discs. These can be the site of micro tearing, dehydration, deformation or cracking. The most common cause of degeneration is osteoarthritis, and thus leads to progressive wear of the discs.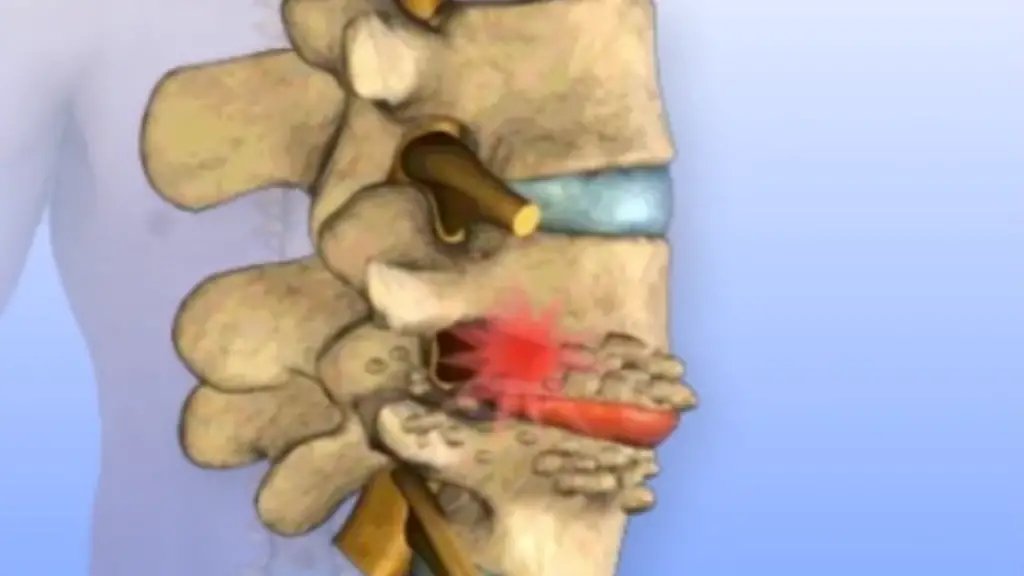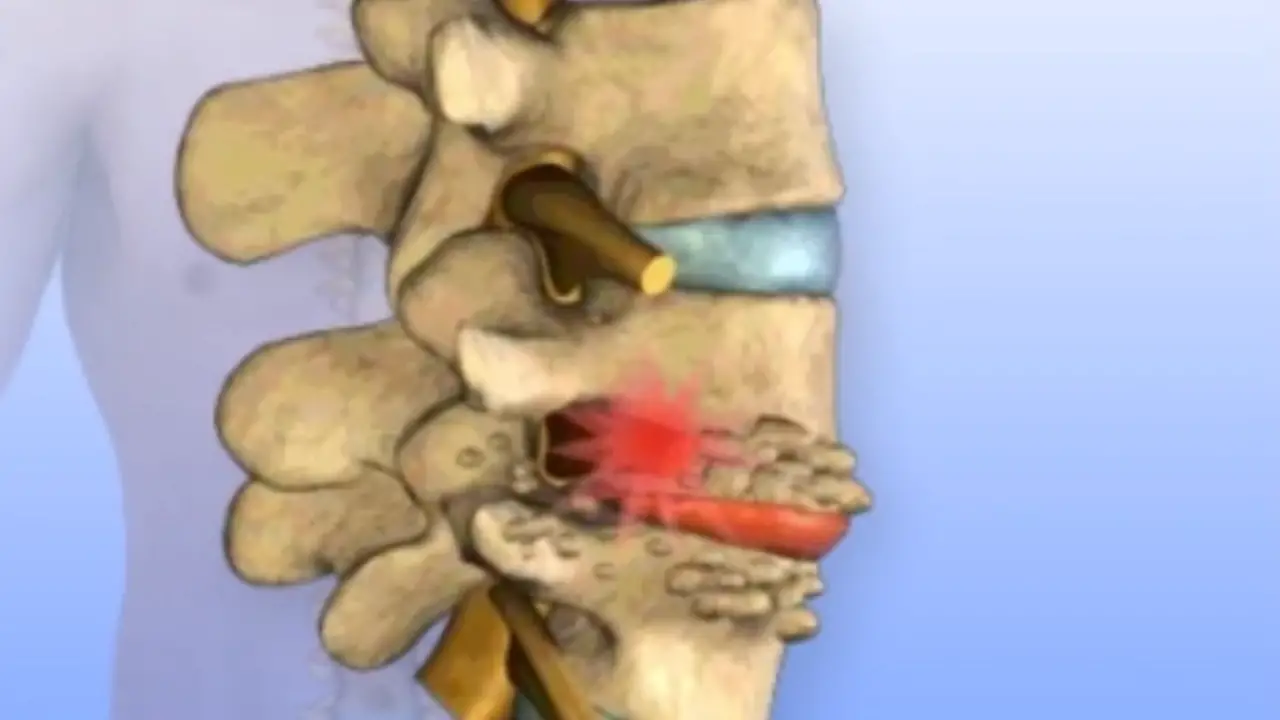 Why does it mainly affect the vertebrae in the lower back? Quite simply because the L5-S1 vertebral segments represent a hinge zone (an intermediary between your lumbar and sacral vertebrae) which undergoes a lot of physical constraints due to its low position.
What is multi-stage degenerative disc disease?
In the case of disc disease, the term "staged" means that the damage concerns several discs and not just one.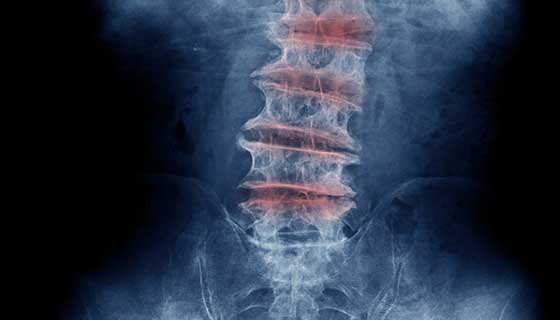 This degenerative process can affect any disc in the spine, from the cervical region to the lumbar region. Symptoms develop slowly and gradually over time.
Causes of degenerative disc disease
Mediafixer main causes are the (often normal) aging of the spine, genetic factors, or certain repetitive strain injuries. Some accidents can predispose the spine to disc degeneration. The consequences can be herniated discs or protrusions.
How to diagnose L5-S1 degenerative disc disease?
If you are reading these lines, you may have already had an MRI showing one (or more!) levels of degenerative disc disease.
Currently there is only themedical imaging which is able to diagnose L5-S1 disc degeneration. A CT scan or X-ray will assess the height of the discs, as well as the integrity of the articular cartilage.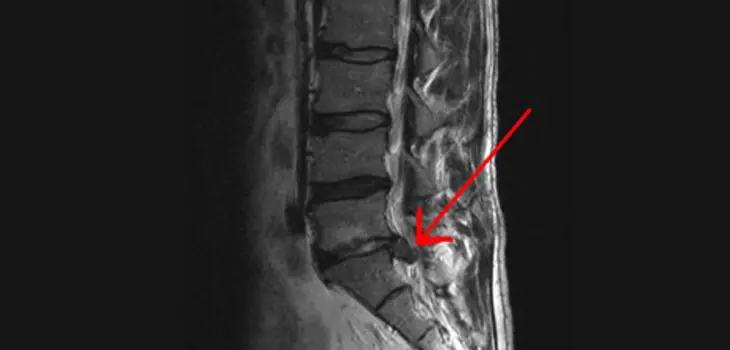 An MRI, on the other hand, will provide more details on the disc lesion (irritation of an associated nerve root, herniation or disc protrusionEtc.).
In the clinic, a healthcare professional can perform a neurological examination and put forward a hypothesis of disc damage. These tests include, among others:
reflexes

the myotomes (strength and endurance of the lower limbs)

dermatomes (tenderness in the legs)

nerve stress tests

etc.
However, these assessment tests have certain limitations that prevent an ultra-precise diagnosis from being made.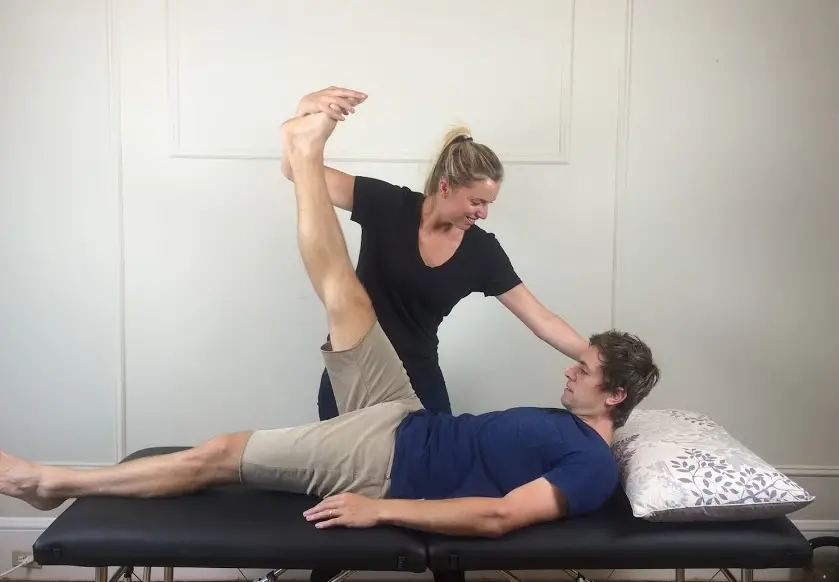 Degenerative disc disease and back pain (the symptoms)
Let's start with statistics which I hope will challenge your view of your degenerative disc disease: 
96% of 80-year-olds with no lower back pain showed signs of degeneration on medical imaging

68% of people in their XNUMXs with no lower back pain showed signs of degeneration on medical imaging

37% of people in their twenties with no lower back pain showed signs of degeneration on medical imaging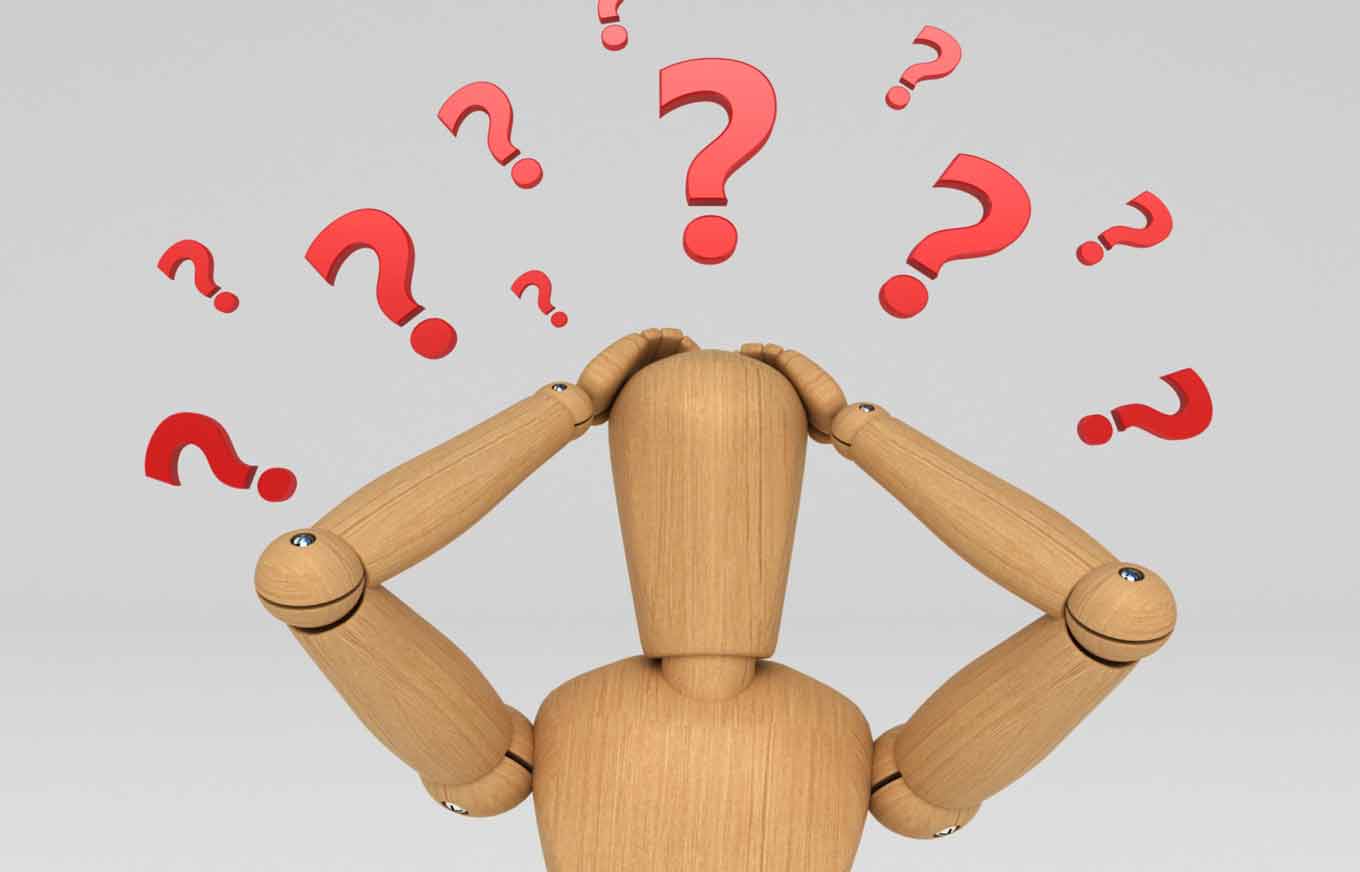 But then, you will say to me, what is the connection between my degenerative disc disease and my back pain? It's simple. If you have back pain and have been diagnosed with degenerative disc disease, it may be responsible for your pain.
In this case, the symptoms often encountered are localized pain (it can sometimes radiate into the buttocks), increased by prolonged static positions, and excessive effort. But the symptoms generally vary from one person to another, so much so that it is difficult to establish a typical clinical picture of degenerative disc disease.
If the disc disease is related to a disc herniation or protrusion, it is possible to observe an irradiation of pain of the type sciatica or cruralgia. This is probably due to nerve irritation of the nerves adjacent to the intervertebral discs.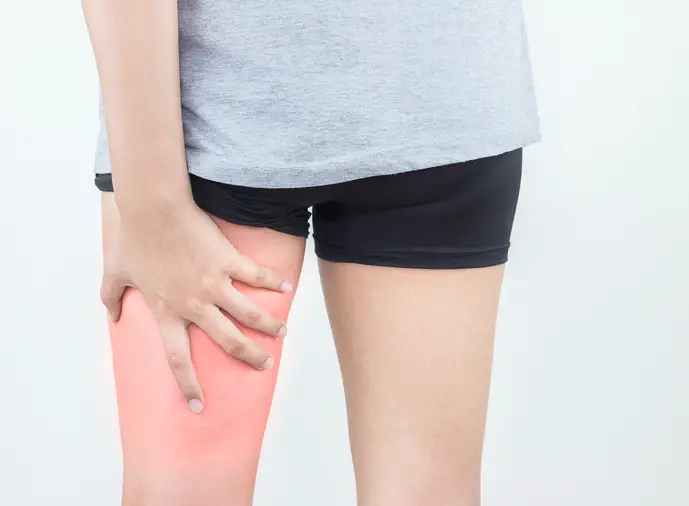 But it is also possible that your L5-S1 degenerative disc disease is present long before the appearance of your symptoms, or that it is not unrelated to your low back pain. Why ? Because the body has an extraordinary ability to adapt.
If the changes were ever gradual, your body may have adapted to disc degeneration. Also, if the disc does not come into contact with a nerve root, there may be no associated inflammatory process, and therefore minimal (or no) pain.
Morality ? L5-S1 degenerative disc disease can sometimes cause symptoms, while it is asymptomatic in some people. It is therefore possible to live with L5-S1 degenerative disc disease without even knowing it! In the presence of pain, it is absolutely necessary correlate observed findings to imaging with clinical evaluation.
Treatment: What to do concretely?
If you're wondering about degenerative disc disease, it's probably because your back is hurting you. You may have understood by reading this article that the diagnosis in itself was not necessarily related to your symptoms. But you still have back pain.
What can you do to reduce your lower back pain and resume your activities?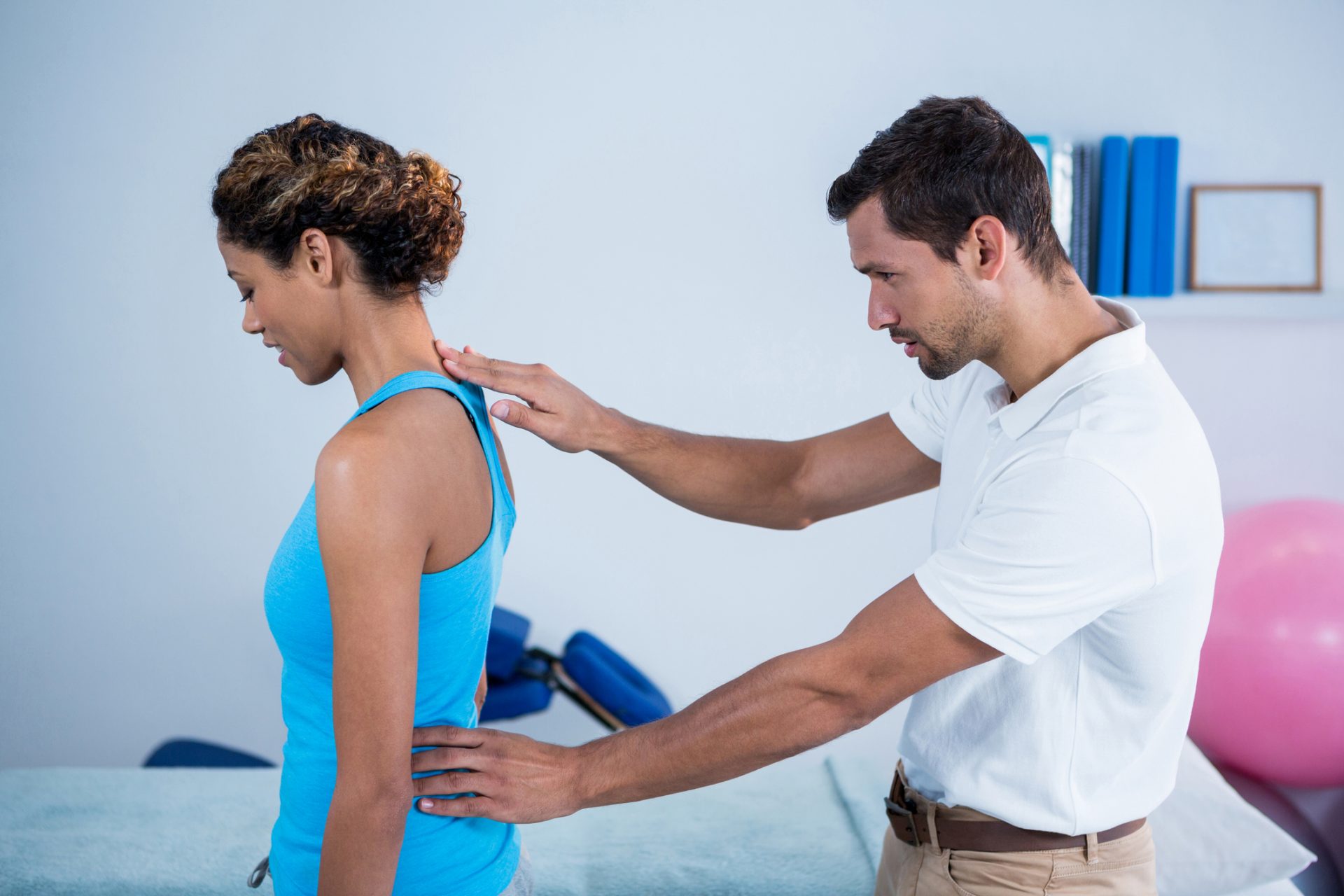 Of course, consult a health professional will allow you to adapt the treatment according to your condition. Generally, we start with conservative treatments aimed at relieving you, in addition to restoring your movements and maximizing your function.
For example, a doctor may prescribe anti-inflammatory drugs or muscle relaxants. A physiotherapist (physi0) can give you an exercise program aimed at toning your muscles and increasing your flexibility. An osteo will be able to apply manual therapy techniques (massages, manipulations) to relieve you.
Here are 7 tips to reduce your symptoms and improve your quality of life.
7 tips to reduce back pain (whether caused by degenerative disc disease or not)
1. Get moving!
Let's start with the most important point: It is possible to improve the condition of your disks even after they have suffered degeneration. The solution: Exercise!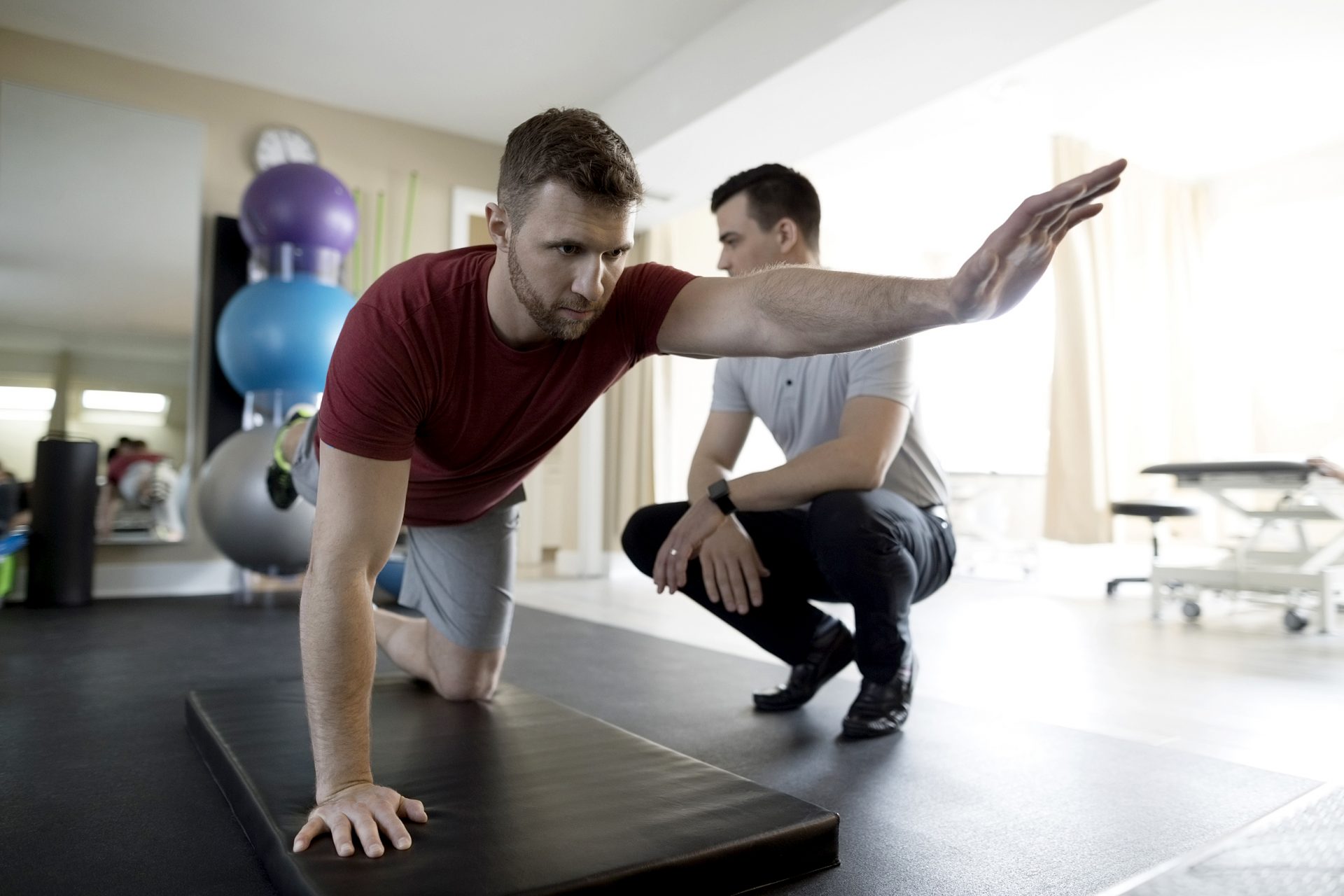 Certainly, some intense and demanding activities could accelerate the degradation of the discs. It's probably related to overload, and this approach is not recommended. On the contrary, it has been shown that activities involving dynamic movements at slow or moderate speed (and including axial compression) promote disc regeneration.
This thus confirms the adaptability of the disks, more precisely their positive adaptation to measured (and safe!) physical activity. 
2. Change your posture regularly
Notice to those who have a desk job. We often blame the bad posture as a cause of back pain or degenerative disc disease. But it is above all the lack of movement which is most likely to cause disc degeneration. As mentioned, regular movement can rehydrate the discs, and help prevent stiffness and muscle atrophy.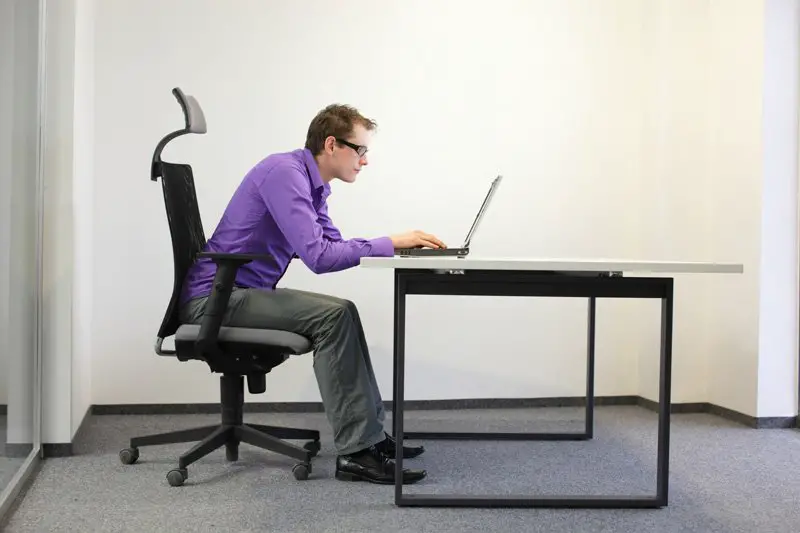 You already know the theory: Get up regularly during your working hours, do some postural exercises during the day, and adopt a lifestyle as active as possible!
3. Apply heat and/or ice
Sometimes the pain is so incapacitating that it prevents us from moving. Although you should stay active as much as possible, a temporary rest is sometimes necessary to relieve his symptoms.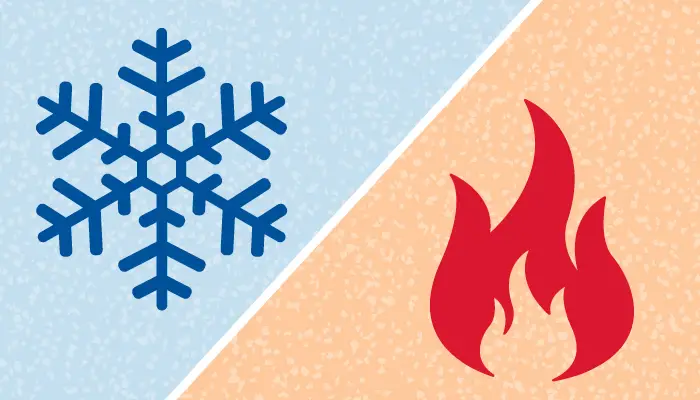 Apply ice and/or heat to reduce your back pain. Which to choose between the two? The one that does you the most good! (For a more comprehensive answer, see next article.)
4. Apply meditation and breathing techniques
In addition to pain, low back pain comes with its share of stress. With this in mind, breathing exercises and/or meditation can help you overcome this difficult ordeal.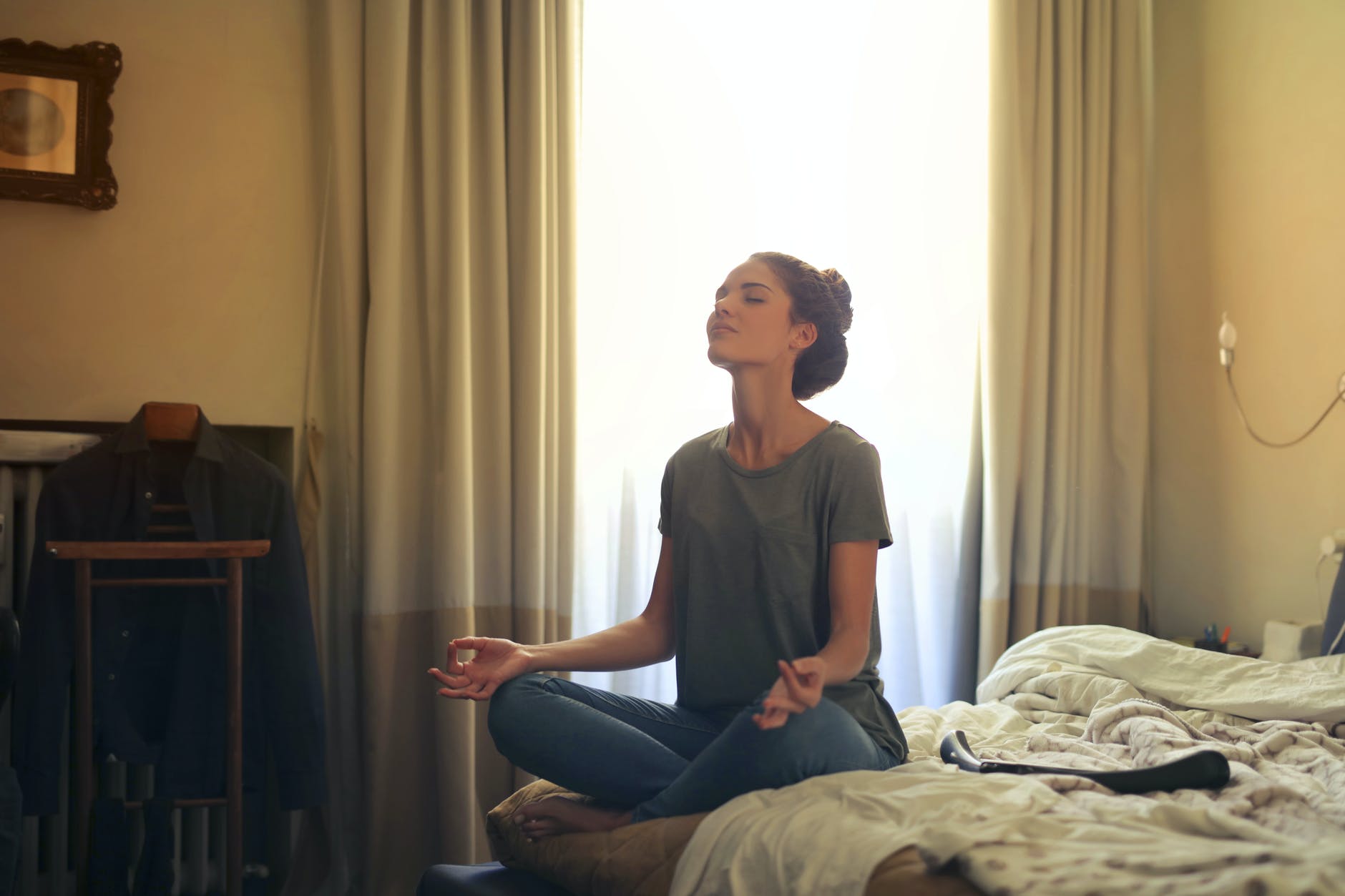 Take the time to relax your body and mind in an optimal relaxation environment. To do this, exercises diaphragmatic breathing or mindfulness can be useful and effective.
5. Lose your (a few) extra pounds
It can be interesting to lose your extra pounds if you are overweight. Some studies have also shown a relationship between obesity and low back pain, although this relationship is not always so easy to highlight.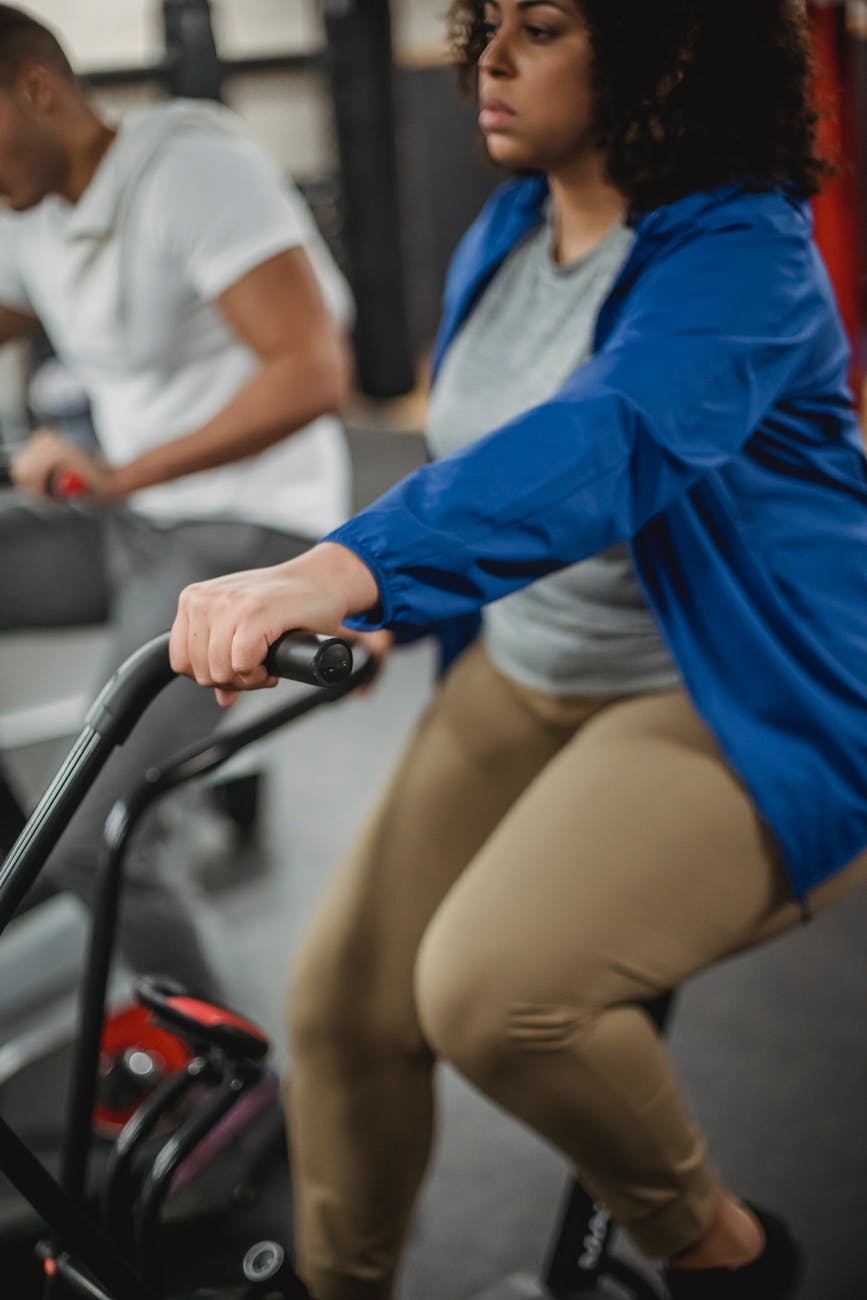 But more importantly, it's best to incorporate regular physical activity into your lifestyle. This will help maintain good back muscles, as well as favorable mobility and constant disc rehydration. Weight loss will only be a bonus (especially if you adopt good eating habits!).
6. Adopt an anti-inflammatory diet
If one accepts the premise that inflammation is responsible for back pain, it is normal to find strategies aimed at reducing inflammation.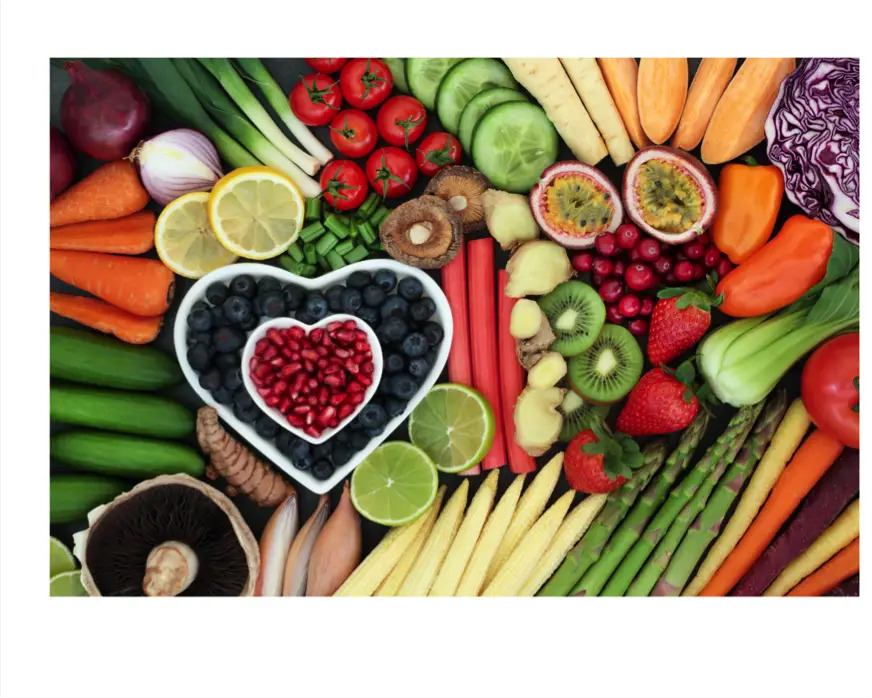 The anti-inflammatory diet can be interesting to achieve this goal (in addition to controlling weight). It is essential to avoid foods that promote an inflammatory process, and prioritize those that have an action against inflammation. For more details, an article is devoted to it here.
7. Quit smoking
Cigarettes come with their share of misdeeds. Among these, the accelerated degeneration of the intervertebral discs compared to those who do not smoke.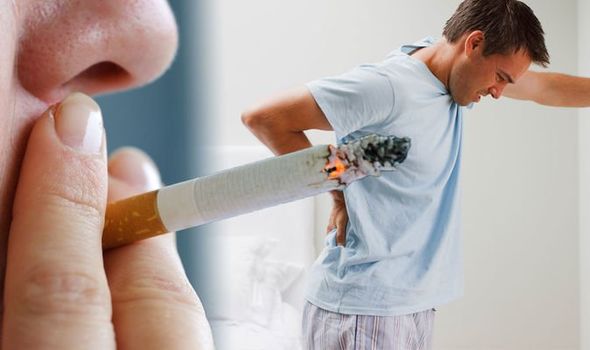 No need to say more !
Alternative treatments
There are also alternative treatments used in the treatment of back pain. Although they demonstrate an absence of scientific evidence, they are often used, sometimes with success. Here is a (non-exhaustive) list of alternative treatments that can be used to fight back pain to treat L5-S1 degenerative disc disease:
-Acupuncture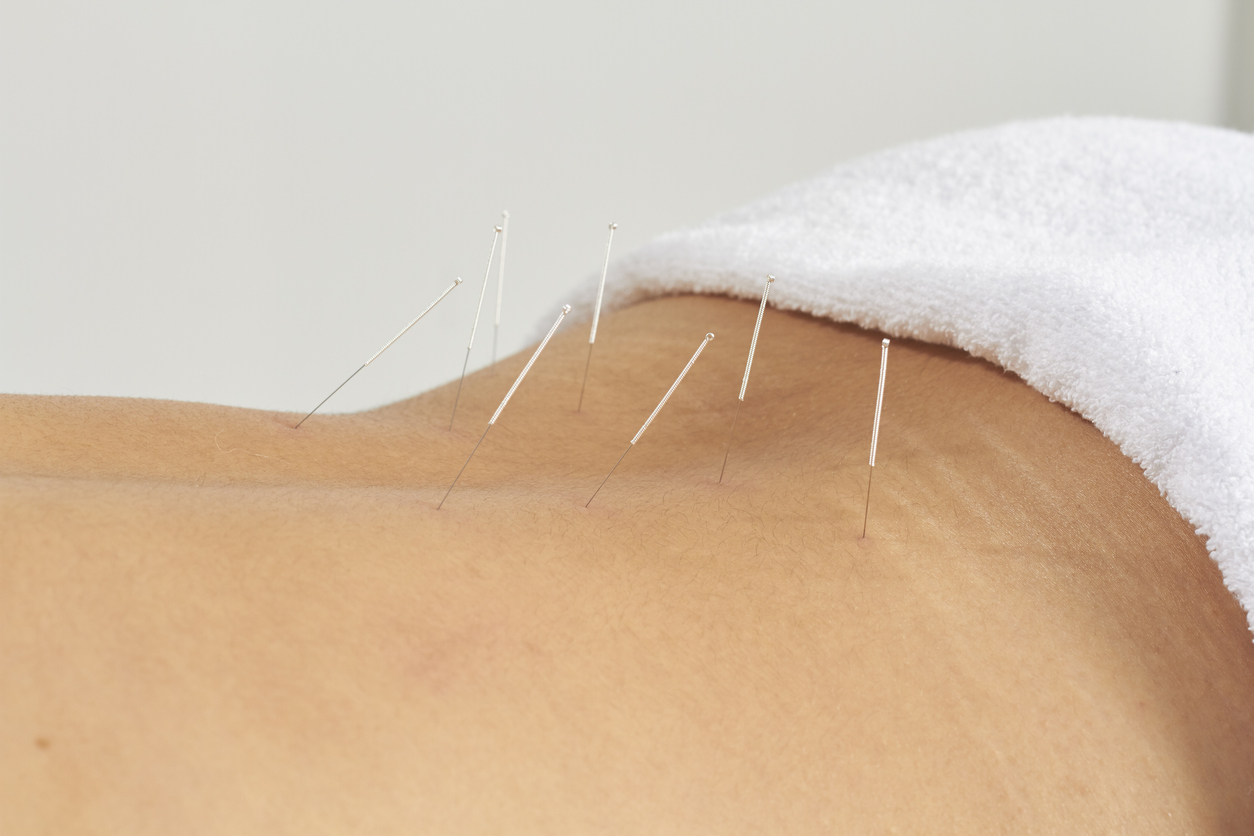 Back pain tools and accessories
In addition to the treatments mentioned above, there are several products and accessories available on the market to relieve lower back pain related to degenerative disc disease. It should be remembered that these tools generally provide temporary relief, and should be used sparingly.
Among the products recommended by our professionals, we have:
Acupressure Kit Acupressure Mat Cushion - Massage Ball + Pillow + Bag Relieve Back and Neck Pain Muscle Relaxation Acupuncture Post Sport Recovery Anti Stress
【Multifunctional Physiotherapy】The acupressure kit set includes an acupressure mat and pillow, and 2 massage balls. You can use the acupressure set in different ways and on different parts of the body, such as lower back pain, insomnia, chronic stress, fatigue, tension, circulatory disorders, etc.
【Safe and Premium Material】The acupressure mat massager, cushion cover and storage bag are made of 100% cotton, the inside is 21D high-density eco-friendly sponge. The massage nail is made of non-toxic ABS plastic. 100% natural without side effects, hypoallergenic.
【Natural Ancient Indian Healing】 The acupressure mat has 230 massage nails, 6210 massage points, the pillow has 73 massage nails, 1971 massage points. Your weight is evenly distributed into thousands of small pieces to stimulate countless acupuncture points. Ideal for relaxation and promoting circulation. The size of the acupressure mat is 68*42cm, the size of the massage pillow is 37 x 15 x 10cm.
Comfier Heated Lumbar Belt with Massage - Back Heating Pad, Vibration Heated Massager Belt with Auto Shut Off, Gift for Men/Women/Parents…
🔥BODY WARMING – The heating pillow lumbar consists of a built-in heating pad that heats up quickly to provide warmth to treat symptoms, menstrual cramps and stomach ailments, arthritis, leg pain and more.
🔥Vibration Massage - The back massager is integrated with 4 powerful massage motors to deliver a soothing vibrating massage. It helps reduce tension and strain in the neck and shoulders, lower back, lumbar region, thighs and legs.
🔥Customizable massage - This back pain wrap has 3 massage modes, 2 adjustable vibration intensities and 2 heating levels. Allows you to customize a setting for yourself to achieve the ultimate comfort. The heating pad is equipped with overheat protection and automatic shut-off functions to ensure safe use.
Anodyne® Posture Shirt – Women | Back & Shoulder Posture Corrector | Posture Corrector Tee Shirt | Reduces pain and tension | Medically Tested and Approved | Medium – White
POSTURE CORRECTION & MUSCLE ACTIVATION: Patented Neuroband technology activates back and shoulder muscles, reminding your body to align your back and shoulders while providing comfort and freedom of movement.
PAIN AND TENSION REDUCTION: Supports and stabilizes tight muscles in the neck, back and shoulders helping to relieve pain and tension without restricting the muscles.
INJURY PREVENTION: Helps prevent shoulder and back problems by providing support and preventing harmful movements. Recommended for everyday situations including sedentary or physical work, sports activities, housework, etc. The product promotes beneficial working positions by stabilizing weak muscles and aiding alignment, neutralizing the gap between joints.
Promo
ALDOM Muscle Massage Gun Massage Device Deep Muscle Massager with 30 Adjustable Levels 6 Massage Heads and LCD Display Relieve Aches and Stiffness
30 LEVELS Massage Gun:ALDOM massage gun Choose the speed and massage heads that best suit your needs can quickly eliminate lactic acid produced after exercise, and for everyday relieve muscle pain, back and neck aches and stiffness, greatly reducing the time muscle recovery.
Long Battery Life: Equipped with high quality battery, the muscle massager can keep working about 6-8 hours after charging, while the cooling system can effectively remove excess heat, if the battery is low, there will be a red prompt.
Less than 45 dB Ultra Low Noise: ALDOM muscle massager gun which features high performance and low noise. features advanced technology and high-torque non-brushed electric motor, Featuring the high-precision mold which tightly connects the machine head and the body, The high-torque motor rotates 1800-4800 times per minute and achieves your tissue to loosen the fascia (connective tissue)
ECODE Vertebral and Lumbar decompressor LUMBA Plus axial stretching ECO-852
LUMBA +: Uses the neurovertebral decompression technique recognized by INSERM, practiced in osteopathy practices and recognized by the Association of Exclusive Osteopaths. Neurovertebral decompression is a surgical or non-surgical procedure that aims to release pressure on the spinal cord or spinal nerves
Neurovertebral decompression is a key element in the treatment of back pain such as herniated discs, bulging discs, sciatic pain, disc degeneration and osteoarthritis. Vertebral decompression is a principle increasingly used in the treatment of back pain (sciatic nerve stuck, disc pinching, scoliosis, compression of the vertebrae or low back pain).
Let's discover the technique of spinal decompression and see together its effects by stretching against sciatica. Principle of spinal decompression Spinal (or neurovertebral) decompression is a gentle treatment used in cases of trapped sciatic nerve, herniated disc or in case of disc pinching.
Core Balance Nipple Massage Roller for Deep Muscle Massage – Gridded Foam Massage Roller – Fitness Foam Roller Ideal for Trigger Point…
BACK MASSAGE ROLLER TO RELIEVE YOUR MUSCLE PAIN: relieve your muscle pain and tension with the Core Balance spiked foam roller. Roll the muscle massage roller placed under your muscles to break up soft tissue adhesions and target painful trigger points (muscle knots).
DEEPER MYOFASCIAL RELEASE: Our back massager roller features a hollow plastic body with a nubby foam exterior for deeper myofascial release. The nubs on this back roller act like the hands and fingers of a massage therapist to target, relax and release tight muscle knots much more effectively.
IMPROVE YOUR PERFORMANCE: Rolling the back roller over your muscles releases toxins, and increases the flow of blood and oxygen to the target area. Massage your muscles with our fitness roller before or after a workout to boost your performance, speed up your recovery time and protect you from injury.
Compex and TENS (electrical stimulation)
Promo
Compex Mixte Sp 4.0 Electrostimulator, Black, One Size EU
Muscle stimulator offering 30 programs: 10 physical preparation programs, 8 pain relief programs, 5 recovery programs, 2 rehabilitation programs and 5 fitness programs.
The partner of your sports preparation, allowing you to prevent injuries, recover better but also relieve your pain.
4 independent channels allowing you to work 2 muscle groups simultaneously.
Easy@Home TENS Unit Pain Relief Massager, EMS Electrostimulator - Backlit LCD Screen Powerful Professional Pulse Intensity and Rechargeable Battery
PREMIUM GRADE, POWERFUL PULSE: Easy@Home TENS PL-029V, professional and effective device for pain relief with electronic muscle stimulation effect. The premium design with powerful, professional-grade pulse intensity is suitable not only for pain relief and muscle relaxation, but also muscle recovery and pain management for both amateur and professional athletes or athletes. regular practitioners.
EFFECTIVE MASSAGE THERAPY: 20 power levels for intensity ranging from very light to extremely powerful, 5 automated massage program options and 3 traditional massage modes. An effective therapy device for pain relief. An ideal gift for Valentine's Day, Mother's Day, Father's Day, Christmas, Birthday.
USER-FRIENDLY: Large backlit LCD display with fully automated, intuitive massage programs and adjustable intensity. Independent digital controls for left and right channels.
Invasive treatments
Finally, invasive treatments are sometimes considered when the pain persists, and previous treatments have proven ineffective. In general, they are considered when the L5-S1 disc degeneration is such that it affects the spinal cord and/or the corresponding nerve roots. Anyway, it is advisable to consult your doctor who will be able to guide you in the process.
Here is a list of invasive treatments considered:
-Infiltrations (cortisone, facet block, epidural, Discogel, PRPEtc.).
-surgery (arthrodesis, laminectomies, disc prosthesisEtc.).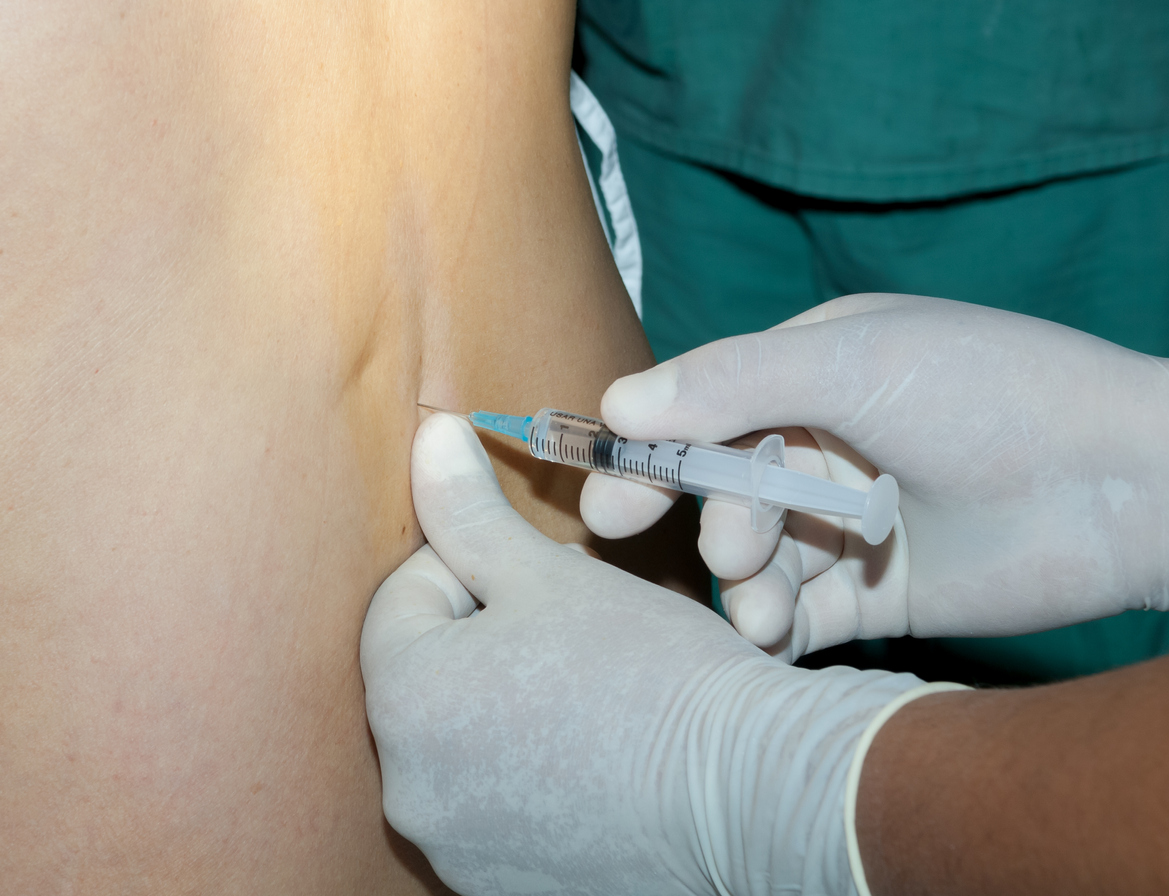 What about natural remedies and products?
Although they are not supported by solid scientific evidence, several natural products and home remedies are used to treat various body pains, especially for their anti-inflammatory power.
Here is a non-exhaustive list of plants and essential oils that are effective in controlling pain and inflammation:
Turmeric : Thanks to its antioxidant and anti-inflammatory powers very powerful, turmeric is one of the most used plants in a culinary and therapeutic context. The composition of turmeric is essentially made of essential oils, vitamins (B1, B2, B6, C, E, K) and trace elements. But it is to its composition rich in curcumin and curcuminoids that we owe them and calm skin of this spice.
Ginger : In addition to the special flavor it brings to the kitchen and its aphrodisiac properties, ginger is a root well known for its anti-inflammatory powers. THE gingerol gives it its anti-inflammatory action. It is an active component acting on the inflammatory pain related to chronic joint inflammatory diseases, including rheumatoid arthritis, lupus, rheumatic diseases, etc. It has been proven that this active element is also effective in acting on the inflammation linked to arthritis and sciatica. Ginger also has other benefits thanks to its high potassium content and its richness in trace elements (calcium, magnesium, phosphorus, sodium) and vitamins (provitamin and vitamin B9).
Omega-3s : Omega-3 are polyunsaturated fatty acids that play a very important role in the functioning of our body. They are provided by food in three natural forms: docosahexaenoic acid (DHA), alpha linolenic acid (ALA) and eicosapentaenoic acid (EPA). Beyond their action on the brain and the cardiovascular system, omega-3s prove very effective against inflammation. Indeed, they have the ability to act on the inflammatory mechanisms in osteoarthritis by slowing down cartilage destruction, thus they reduce the intensity of osteoarthritis pain. Since sciatica is most often linked to inflammation secondary to a herniated disc, it can also respond to omega-3s if you consume them regularly. 
No product found.
Lemon eucalyptus: Eucalyptus is a plant most often used in the form of herbal tea or essential oil. She would have anti-inflammatory effects which give it the ability to act on the bone and joint pain in general and the pain of sciatica in particular.
Promo
wintergreen : Wintergreen is a shrub from which a very interesting essential oil is extracted. It is one of the most used essential oils in aromatherapy. This oil extracted from the shrub bearing the same name, is used in massage to relieve sciatica and act like a analgesic. Indeed, it provides a heating effect thanks to its ability toactivate blood circulation locally.
Remember that these products do not replace medical treatment. Do not hesitate to consult for support adapted to your condition.
Conclusion (and take home message!)
So much for L5-S1 degenerative disc disease! If ever your doctor has given you this diagnosis by medical imaging, the first thing is not to panic! Already, it is not guaranteed that it is degenerative disc disease that is responsible for your pain (a health professional will be able to confirm this). 
As soon as serious damage is excluded, it is possible to effectively treat L5-S1 degenerative disc disease. However, it must be understood that the pain won't go away while remaining inactive. Indeed, a proactive approach is THE solution of choice for those who wish to heal optimally, in addition to preventing recurrence of injury.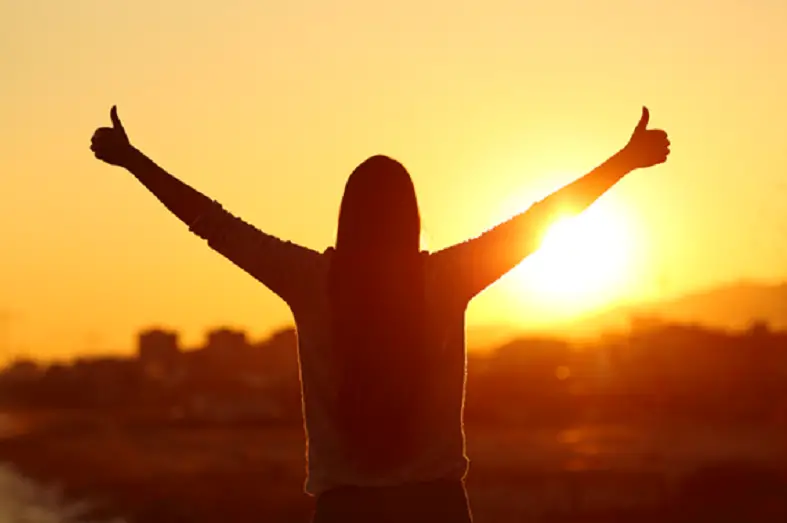 Among the treatments available are more natural or alternative techniques, and invasive methods to consider following the failure of conservative treatment. Be sure to find an experienced and trusted healthcare professional who will be your ally and your guide.
Good recovery!
References
thank you for your comeback
How can we improve the article?